Each day we overwhelm your brains with the content you've come to love from the Louder with Crowder Dot Com website.
But Facebook is...you know, Facebook. Their algorithm hides our ranting and raving as best it can. The best way to stick it to Zuckerface?
Sign up for the LWC News Blast! Get your favorite right-wing commentary delivered directly to your inbox!
ron desantis
Hell Yeah, Brother: Lynyrd Skynyrd Singer Records Rocking New Anthem for Ron DeSantis
April 01, 2022
When a 1977 plane crash robbed the world of Ronnie Van Zant, his brother Johnny Van Zant stepped up as the new lead singer of Lynyrd Skynyrd. Johnny is stepping up again, this time with a new anthem for another Floridian badass, "America's Governor" Ron DeSantis. Van Zant is Johnny's other band with brother Donnie Van Zant, the lead singer of .38 Special, another badass band. There is nothing but badassery happening here.
Enjoy "Sweet Florida."
You can take it to the bank, he don't care what Brandon thinks at the White House
Yeah, he's fighting for the right to keep our state free
Well, he's taking on the swamp, and he's callin' out Dr. Fauci (Fauciiii)
He's the only one fightin' for you and me (you and me)
Yeah, we're free!
Down in Sweet Florida
Ok, Hulkster. Hit 'em with the deal.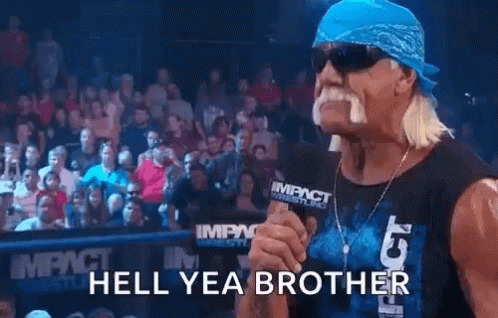 The only thing I don't love about this song is that it's too early for me to start drinking. I usually end my Fridays with a healthy glass of bourbon and Whiskey Riff's New Music Friday playlist. I still have a couple of hours to go. But believe me, this song will be the first that I play. Also as a side note, Skynyrd's "All I Can Do Is Write About It" is in my top five favorite songs of all time. My view of blogging, life, and all the things in between.
Both Van Zant brothers are on tour with their respective bands. Ron DeSantis can be seen touring Florida as he triggers liberals, the media, and Mickey Mouse. God willing, we'll be seeing a live performance of "Sweet Florida" on inauguration day in 2025.
Ok, Kid Rock. You next.
The Louder with Crowder Dot Com Website is on Instagram now!Follow us at @lwcnewswire and tell a friend!
MUSIC VIDEO: Best of You (Trump Edition) | Foo Fighters Parody | Louder With Crowderyoutu.be