Each day we overwhelm your brains with the content you've come to love from the Louder with Crowder Dot Com website.
But Facebook is...you know, Facebook. Their algorithm hides our ranting and raving as best it can. The best way to stick it to Zuckerface?
Sign up for the LWC News Blast! Get your favorite right-wing commentary delivered directly to your inbox!
San Francisco Mayor attacks DeSantis for calling city a cesspool, claims the drugs and poop are only a "snapshot"
June 27, 2023
San Francisco Mayor London Breed did not take too kindly to Ron DeSantis calling her crime and poop infested city one that was infested with poop and crime. Oh, and drugs too. Can't forget about the drugs. Breed was asked to respond and said that the crime and poop and drugs are only a "snapshot" of her fair city. She doesn't need complaints. She needs solutions!
And for solutions, she named dropped two politicians with a century's worth of elected office between them as people who have them.
Speaker Nancy Pelosi has been actively engaged and working in the federal government to help deal with these challenges.
Nancy Pelosi has been involved in San Francisco politics for forty-two years. When Breed was first appointed acting Mayor in January 2018 while the fecal-lined streets became such a problem they created a poop tracking device so citizens could avoid the poop, Pelosi was House Minority Leader in between her two stints as speaker. I'm sure those "solutions" are coming any minute now.
President Joe Biden was just here in San Francisco yesterday talking about climate change and artificial intelligence. So they're talking about solutions.
Set aside neither of those things address the problems in San Francisco and other progressive cities, this was Joe Biden in "San Francisco."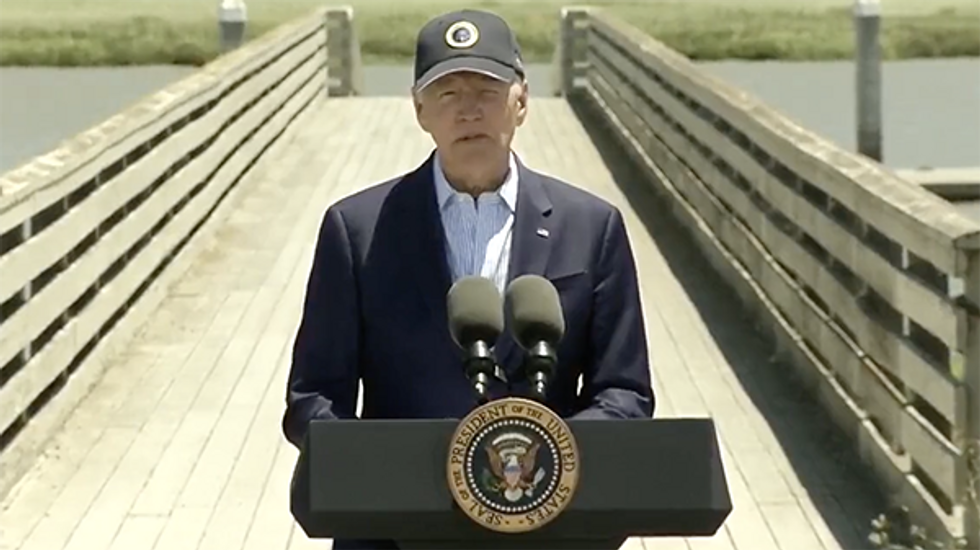 Where he was hidden far away from the issues that decades of his political party's unfettered rule has caused and created. He didn't discuss anything that was a solution for this:
Or this:
And Biden/Pelosi/Breed policies are what attracted this guy TO San Francisco. The conservative policies in Texas did not make the state lucrative to be a homeless drug addict.
London Breed says we need solutions. And she says conservatives like Ron DeSantis don't provide any. That's bootycheeks. DeSantis saying "Everything the left has been doing for decades, we're going to do the exact opposite" IS the solution.
The people without solutions are the low-information, progressive voters in cities like San Francisco. They vote for the same failed ideology every election. Then wonder why the city has turned out the way it has.
><><><><><><
Brodigan is Grand Poobah of this here website and when he isn't writing words about things enjoys day drinking, pro-wrestling, and country music. You can find him on the Twitter too.
Facebook doesn't want you reading this post or any others lately. Their algorithm hides our stories and shenanigans as best it can. The best way to stick it to Zuckerface? Sign up for our DAILY EMAIL BLASTS! They can't stop us from delivering our content straight to your inbox. Yet.