Each day we overwhelm your brains with the content you've come to love from the Louder with Crowder Dot Com website.
But Facebook is...you know, Facebook. Their algorithm hides our ranting and raving as best it can. The best way to stick it to Zuckerface?
Sign up for the LWC News Blast! Get your favorite right-wing commentary delivered directly to your inbox!
ron desantis
Ron DeSantis Unloads on NYC Mayor Bragging People Can Say 'Gay' While Firing Someone Who Said 'Unmask My Kid'
April 05, 2022
New York Mayor Eric Adams won the 500m freestyle in virtue signaling on Monday. He announced an advertising campaign in Florida that if you move to New York City, you can say "gay." Yes, in reference to the new Florida law the Mayor didn't read. Adams claims in New York City you can say anything you want. America's Governor Ron DeSantis, the target of Adams' ad, finds it ironic the mayor would say that and then fire someone an hour later for saying "unmask my kid."
NY to kids in the classroom: muzzle yourself and listen to our politics in the classroom
Florida: be free and we will make sure your education remains focused on the fundamentals (writing, math, the classics, civics, and now, finances) to best prepare you to succeed in the world pic.twitter.com/uNMHeXPoiU
— Bryan Griffin (@BryanDGriffin) April 5, 2022
"They're saying 'you can say whatever you want,' but they will force a mask on your face & muzzle you in public. They just fired somebody who was criticizing the mayor for masking toddlers in New York. So if you speak up for the kids, they fire you from your job."
"Sharp-tongued DeSantis mouthpiece" Christina Pushaw also spoke out about this incident to the NY Daily News. Instead of giving the Daily News traffic, here are Pushaw's unedited quotes to the reporter.
"The ad campaign says: Come to the city where you can say whatever you want. But yesterday's events prove that is not true."
The woman in question, as reported by the New York Post, is Daniela Jampel. Jampel has been very vocal about NYC's anti-science mask mandates on kids under five. After Adams gave his press conference about saying gay, Jampel pretended to be a reporter and asked him why toddlers still need to be masked from school. She was fired from her job at the city Law Department shortly after. A rep from the department claims "the decision to fire Jampel was made prior to today."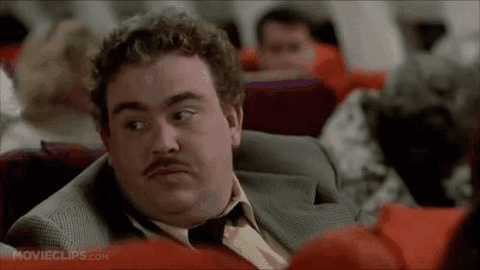 You also can't say "mother" in New York City. NYC's top doctor had to apologize for calling birthing people "mothers" in a recent tweet. You can't say "mother." You can't tell the mayor to unmask kids. But you can almost say anything else.
And you can especially say "gay." If you don't say "gay," then Eric Adams' cheap publicity stunt against Ron DeSantis would be all for naught.
The Louder with Crowder Dot Com Website is on Instagram now!Follow us at @lwcnewswire and tell a friend!
Elon Musk Continues to SPANK Twitter: Takes a Seat on the BOARD! | Louder With Crowderyoutu.be