Each day we overwhelm your brains with the content you've come to love from the Louder with Crowder Dot Com website.
But Facebook is...you know, Facebook. Their algorithm hides our ranting and raving as best it can. The best way to stick it to Zuckerface?
Sign up for the LWC News Blast! Get your favorite right-wing commentary delivered directly to your inbox!
Politics
Jen Psaki Cries 'Real' Tears Over Florida's Parental Rights Bill, Gets Put in Her Place By DeSantis Spox
April 19, 2022
The White House continues to lie about Florida's "Parental Rights in Education Bill." The one critics call the Don't Say... you know the thing. At this point, the left knows the truth. Poll after the poll shows Americans know the truth and SUPPORT THE BILL! Anyone still lying is doing so for malicious and partisan reasons. Like soon-to-be MSNBC employee Jen Psaki, who has added fake tears to her lies.
Jen Psaki, whose boss Joe Biden voted for an actual "don't say gay" bill, did her best Helen Lovejoy impersonation and cried over the, quote, "children."
Jen Psaki, who has an MSNBC gig lined up, beaks down in tears while discussing Florida law in an interview with @JessicaYellin

"I'm going to get emotional about this issue because it's horrible ... this is an issue that makes me completely crazy." pic.twitter.com/SQNDM2TY6F
— Charlie Spiering (@charliespiering) April 19, 2022
"I'm going to get emotional about this issue because it's horrible. It's like kids who are bullied and then all these leaders are taking steps to hurt them and hurt their lives and hurt their families. [...] This is an issue that makes me completely crazy."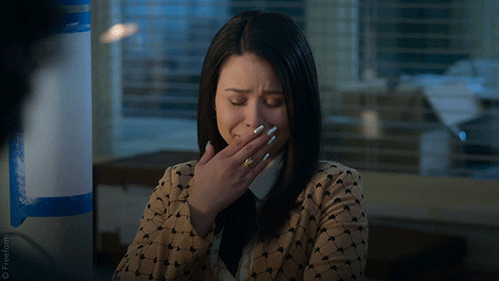 Sounds like someone needs a margarita.
DeSantis Spokesbadass Christina Pushaw was not amused.
"It's troubling that a Biden Administration official would break down in tears because of a law that protects parental rights. Why is it so important to her for teachers to instruct children in grades K-3 about transgenderism and sexuality?"
At this point, the only thing Team DeSantis has to do is stay on offense. People who oppose the bill knowing what's in it are saying they support sexualizing children as young as five years old. That's what Jen Psaki, Joe Biden, the people who control Joe Biden, and the corporate media are saying when they attack Florida over this legislation. It only works if they get away with lying about the legislation as they've done common-sense voter integrity reforms and all of Biden's massive spending bills.
SPOILER: Their lies aren't working this time.
The Louder with Crowder Dot Com Website is on Instagram now!Follow us at @lwcnewswire and tell a friend!
BASED DeSantis vs. The FAKE News! | Louder With Crowderyoutu.be