Each day we overwhelm your brains with the content you've come to love from the Louder with Crowder Dot Com website.
But Facebook is...you know, Facebook. Their algorithm hides our ranting and raving as best it can. The best way to stick it to Zuckerface?
Sign up for the LWC News Blast! Get your favorite right-wing commentary delivered directly to your inbox!
Politics
2nd-Grader Suspended 38 Times for Not Wearing a Mask Tells School Board 'I Hope You Go to Jail'
November 11, 2021
I've maintained that mask mandates and all the lack of sense behind them are creating a new generation of based patriots. Kids are getting a real-time example of overreaching government mandates and unelected bureaucracies. And of grown-ups forcing children to do what they can't do themselves. Some of these Lil' Patriots have even spoken out at school board meetings. None of them dropped the mic like eight-year-old Fiona Lashells. She's been suspended 38 times for not wearing a mask.
There aren't supposed to be mask mandates in Florida, but some schools have chosen to ignore science and instead follow the fear-mongering of the teachers' unions. Fiona is not amused.
"Just because I get suspended isn't going to make me change my mind. You can keep suspending me. I still have the right not to make a mask. It is not fair I am getting punished because you guys on the school board are not following that law. That is not fair. It just isn't right. I'm still going to stand up for what I believe in. And nothing is going to change my mind."
"I hope you all go to jail for doing this to me... I want to say "Burke sucks.' Not instead, your rules suck"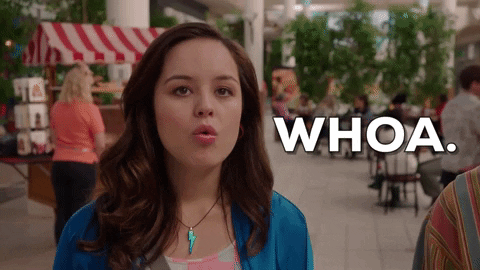 Should we be taking policy advice from an eight-year-old? According to the people who take policy advice from fictional characters and kiddie entertainers, no. I agree. We shouldn't take policy advice from children OR from people who have the mentality of a child. Plenty of grown-ups have spoken out against mask mandates for children and how detrimental they are to kids' development. Again, the school board decided to play politics against Florida's governor instead.
Fiona Lashells is an American citizen exercising her first amendment rights. I applauded her for having the courage to do so.
Get your content free from Big Tech's filter. Bookmark this website and sign up for our newsletter!
Kyle Rittenhouse vs The ENTIRE SYSTEM: What Would You Do? | Louder With Crowderyoutu.be