Watch: Ron DeSantis Ridicules Jen Psaki's Lush Alcohol Advice in Video Celebrating National Margarita Day
February 23, 2022
Yesterday, it was National Margarita Day. It fell on Taco Tuesday which is remarkable timing. "America's Governor" Ron DeSantis felt the day was a perfect opportunity to ridicule the Biden Administration. Specifically, margarita aficionado Jen Psaki. I joke about Psaki keeping an emergency bottle of tequila in her desk for when Joe Biden goes off-script, but she does love herself some margs!
The Biden-Fauci Admin. thinks a margarita will solve all the problems they've created for the American people.

Well, you can have a margarita, but it will not cure Bidenflation, which is causing massive increases in prices across the board for Americans. #NationalMargaritaDaypic.twitter.com/4pm0d6C0Kk
— Ron DeSantis (@RonDeSantisFL) February 22, 2022
Psaki's now-infamous comments came during an appearance on "The View." Psaki was asked what leftists who were disappointed with Joe Biden should do. Biden is such an incompetent, pudding-brained, possibly dementia-riddled yutz that even his own people dislike him. Psaki's advice was: "Go to a kickboxing class, have a margarita, do whatever you need to do this weekend, and then wake up on Monday morning, we've got to keep fighting."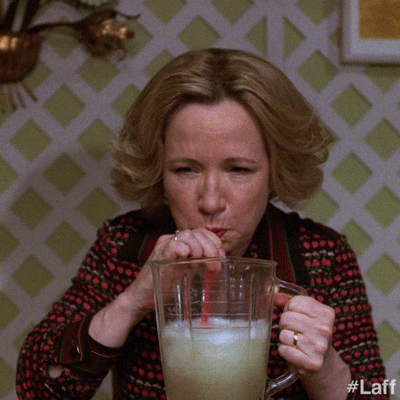 Fair play to Jen Psaki. It's actually good advice. Everyone red, blue, or purple could do themselves a world of good disconnecting for the weekend. Kickboxing and hitting the sauce are two fantastic ways to unwind. Throw in listening to vinyl, and it describes the typical weekend for your friendly neighborhood Brodigan. Jen Psaki isn't wrong. However, anti-Psaki posts are anti-Psaki posts. Whether she is being bombed by DOOCY, bombing herself, or the butt of content from America's Governor.
Ron DeSantis is rumored to be considering a run for president in 2024. If this is the kind of rhetoric and discourse we can expect from a "Make America Florida Again" national campaign, the White House (and the media who will be outraged by it) are going to need something stronger than margaritas.
The Louder with Crowder Dot Com Website is on Instagram now!Follow us at @lwcnewswire and tell a friend!
Trevor Noah Lackey MOCKS Freedom In Canada! | Louder With Crowderyoutu.be