Each day we overwhelm your brains with the content you've come to love from the Louder with Crowder Dot Com website.
But Facebook is...you know, Facebook. Their algorithm hides our ranting and raving as best it can. The best way to stick it to Zuckerface?
Sign up for the LWC News Blast! Get your favorite right-wing commentary delivered directly to your inbox!
ron desantis
Ron DeSantis UNLOADS on Disney's Pledge to Repeal 'Don't Say Gay' Bill, Threats to Parents and Kids
March 29, 2022
Ron DeSantis signed Florida's "Parental Rights in Education" bill into law on Monday. Not everyone is taking it well. There are people in America who still believe the bill outlaws Floridians from saying the word "gay." It doesn't. It doesn't even say the word gay. But we've been over that. Some people choose to stay angry and refuse to do the work. Or, simple reading.
DeSantis is used to haters after squaring off against the Cult of Fauci for two years. He doesn't suffer fools and won't back down from critics. Though one critic, Disney, was worth him unloading on.
DeSantis: Disney 'crossed the line' over so-called 'Don't Say Gay' bill | LiveNOW from FOXyoutu.be
Here's what Disney put out:
America's Governor says that Disney, a company that is supposedly marketing its services to parents with young children, actively working to repeal substantive protections for parents crosses a line. Then there is the gross hypocrisy that Marco Rubio also spoke about: "If we would have put in the bill that you were not allowed to have a curriculum that discusses the oppression of the Uyghurs in China, Disney would have endorsed that in a second."

In 2020, Disney filmed the movie Mulan where approximately one million Uighur Muslims are believed to be held in concentration camps, and thanked the Turpan Bureau of Public Security -- who runs the "reeducation camps" -- in the movie's credits.
DeSantis also adds, "We're gonna make sure we're fighting back when people are threatening our parents and threatening our kids."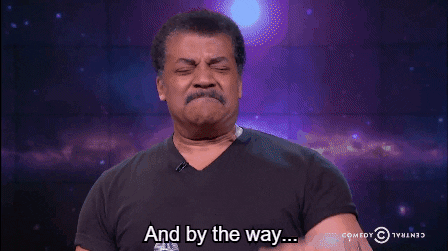 At this point, the content of the bill doesn't matter unless you have kids in the Florida school system. From a national standpoint, the left is going to lie about legislation they don't like no matter what it says. It doesn't matter if it's parental choice, common sense voter integrity reform, or common sense school curriculum reform. It doesn't matter if it's opposition to liberal spending bills. The left will lie about what's in the bill and lie about opposition to the bill. DeSantis proved that progressives can lie all they want, he's not backing down and playing nice. He's going to give it back to liberals as much as they throw at him. America needs more leaders like that.
The Louder with Crowder Dot Com Website is on Instagram now!Follow us at @lwcnewswire and tell a friend!
Crowder REACTS! 'FAUCI' Propaganda Trailer From Disney+ | Louder With Crowderyoutu.be