Each day we overwhelm your brains with the content you've come to love from the Louder with Crowder Dot Com website.
But Facebook is...you know, Facebook. Their algorithm hides our ranting and raving as best it can. The best way to stick it to Zuckerface?
Sign up for the LWC News Blast! Get your favorite right-wing commentary delivered directly to your inbox!
Politics
Twitter can't help but notice how natural President DeSantis looks during Hurricane Ian visit with Joe Biden
October 05, 2022
I promised myself nothing partisan during the Joe Biden/Ron DeSantis visit today. Florida got wrecked by Hurricane Ian. It sends a good message to the country to see the two rivals working together and setting aside petty bullplop. There are more important issues at hand, like making sure Floridians get back on their feet. Something I invite you all to do via The Red Cross and/or an assortment of other charities.
Now is not a time for politics. Though if it was a time for politics, and I were someone like Ron DeSantis who may or may not be considering a run for president, I'd imagine I'd be very happy today.
Again, this isn't about politics. I can't stress this enough. Zero. Politics. Had this been about politics, I doubt Joe Biden would praise what a remarkable job Ron DeSantis has been doing.
Like, imagine you knew neither man and someone showed you two pictures asking you to identify who the President of the United States is. This is your first photo.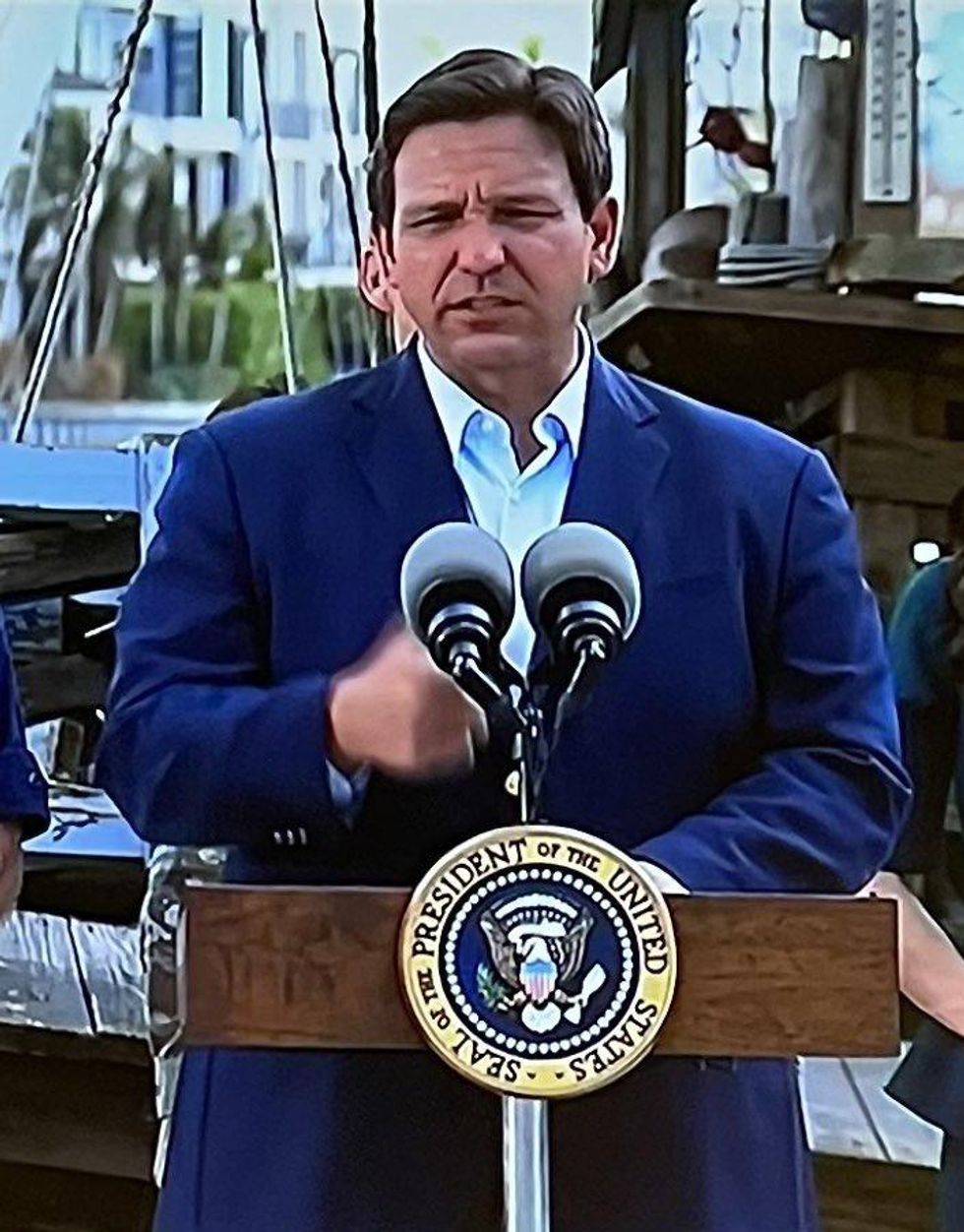 This is the other photo to choose from.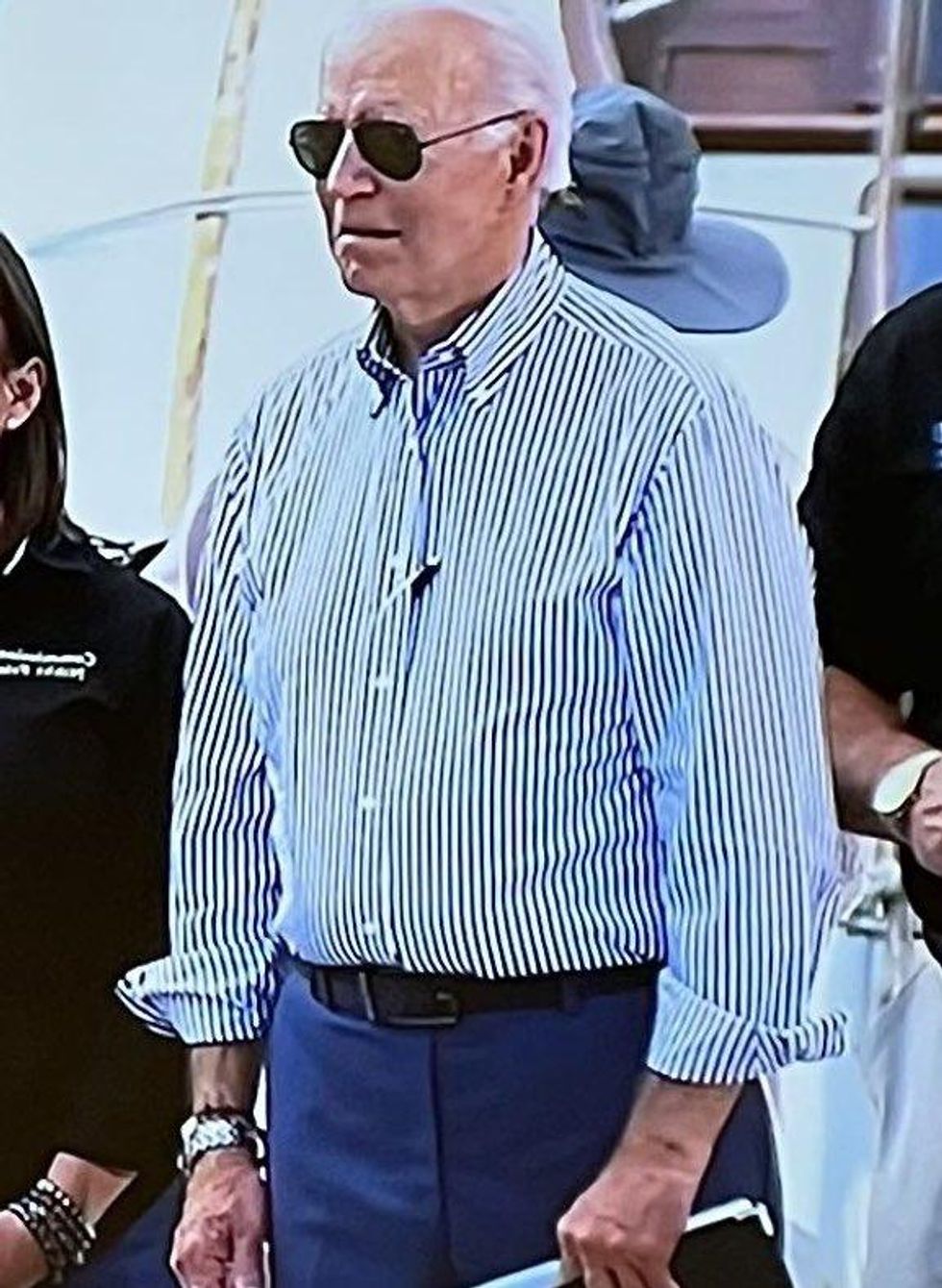 But again, this is not a political post. Let the left politicize Hurricane Ian and the recovery. We'll be the ones who can set down our weapons for an afternoon and appreciate knowing that even in 2022, even though the instinct to be a troll remains strong, we can applaud seeing a Republican and a Democrat come together for the good of the American people.
Thank you, Governor DeSantis. Thank you, President Brandon. We the People needed to see the two of you working together.
Facebook doesn't want you reading this post or any others lately. Their algorithm hides our stories and shenanigans as best it can. The best way to stick it to Zuckerface? Bookmark LouderWithCrowder.com and check us out throughout the day!
Also follow us on Instagram, Twitter and Gettr!
BREAKDOWN: Who's REALLY Behind the Nord Stream Sabotage | Louder With Crowderyoutu.be