Each day we overwhelm your brains with the content you've come to love from the Louder with Crowder Dot Com website.
But Facebook is...you know, Facebook. Their algorithm hides our ranting and raving as best it can. The best way to stick it to Zuckerface?
Sign up for the LWC News Blast! Get your favorite right-wing commentary delivered directly to your inbox!
Politics
'I don't know about you mother f***ers': Florida Man goes viral for his colorful endorsement of Ron DeSantis
October 03, 2022
Hurricane Ian wreaked havoc on the state of Florida and Gov. Ron DeSantis has been quick to start putting the state back together. There have been some attempts from opponents and the media (but I repeat myself) to politicize anything DeSantis-adjacent. The important thing is helping Floridians get back on their feet. And this man is going viral for the colorful way he is impressed with the swift recovery efforts thus far.
I don't know about the rest of you motherf*cvkers, but I'm voting for DeSantis. And I'm a Democrat. So y'all can call it whatever the f*ck you wanna call it.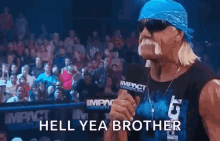 This gentleman was happy that so soon after the Hurricane, recovery efforts had already got fuel back to Arcadia. However, there are some critics who will say that Arcadia wasn't hit badly by Huirricane Ian.
The memo has gone out for the media to try and turn Hurricane Ian into DeSantis's "Hurricane Katrina." It would be surprising, had they not blown their wad during the pandemic saying that DeSantis was literally killing your grandma literally. So their tactics are, if nothing else, blatantly telegraphed.
It's something that Team DeSantis is quick to push back on.
Well, did you, where was your industry stationed when the storm hit? Where you guys in Lee County? No, you were in Tampa. So they were following the weather track and they had to make decisions based on that. But you know, 72 hours, they weren't even in the cone, 48 hours they were on the periphery, so you gotta make the decisions as best you can.
The recovery effort will be ongoing for some time, DeSantis's growing support in the African-American community notwithstanding. The best thing for you to do to help is to donate where you can.
Facebook doesn't want you reading this post or any others lately. Their algorithm hides our stories and shenanigans as best it can. The best way to stick it to Zuckerface? Bookmark LouderWithCrowder.com and check us out throughout the day!
Also follow us on Instagram, Twitter and Gettr!
BASED DeSantis vs. The FAKE News! | Louder With Crowderyoutu.be