'Not on my watch': Crowd erupts as Ron DeSantis GOES OFF on elites and what their pandemic endgame was
September 13, 2022
Turns out, lots of what we were told about the pandemic was hooey, and the people spreading the hooey are trying to rewrite the history concerning said hooey. As someone who the hooey spreaders treated as an enemy of the state, America's Governor Ron DeSantis has no intention of letting that happen.
Little by little, everything being spread by conspiracy theorists and editor emeritus Courtney Kirchoff from the beginning has turned out to be true. The White House has already tried rewriting history about school closures/guidelines when it was Joe Biden who demanded first graders mask up since that's what the government guys told him. Team DeSantis has pushed back against that, but there are also these other things.
DeSantis 🔥🔥🔥

"We rejected the elites... They were wrong about lockdowns, they were wrong about epidemiological models, they were wrong about forced masking, they were wrong about natural immunity, and they were wrong about the efficacy of mRNA Vaccines." pic.twitter.com/2rFt4bbPcd
— Citizen Free Press (@CitizenFreePres) September 12, 2022
"So, in almost every major, significant issue these elites [...] were wrong, and they got it wrong time and time again."
Then comes the Don Henley moment, when DeSantis gets down to the heart of the matter.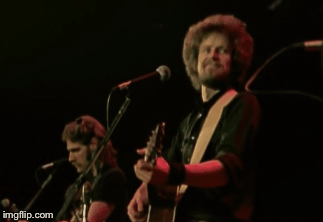 The most important thing DeSantis did as America's Governor is serve as a ROADBLOCK, preventing the left's overall agenda.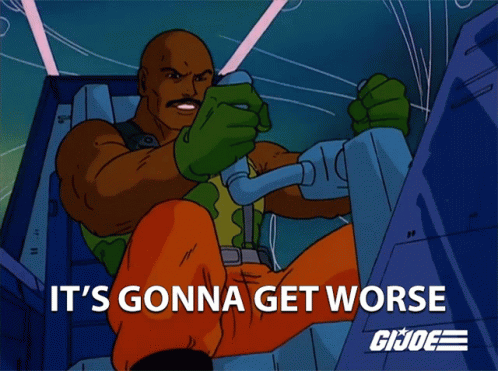 That's a different Roadblock, but DeSantis was right that it was gonna get worse:
"We also served, in Florida, as a roadblock to what I think would have taken hold in this country if it weren't for our leadership, and that's a biomedical security state. If you look at what they were TRYING to do with a forcing of [schmccines] and passports and all these different things, this country would look a lot different right now if people like me hadn't stood up and said, 'Not on my watch, you're not doing this here.'"
There is no crisis that leftist elites won't use to control you and/or try to control your behaviors. Look no further than the past few weeks as private companies, on behalf of the government, are controlling your thermostat because of an "emergency," and using other "emergencies" to not allow you to purchase gas-powered cars while also telling you when you can and can't charge your electric car.
The leftist elites are crystal clear about what their plans are. We need more leaders like DeSantis who will take the arrows standing up to them.
The Louder with Crowder Dot Com Website is on Instagram now!Follow us at @lwcnewswire and tell a friend!
How Democratic Socialism is REALLY Communism. | Louder With Crowderyoutu.be