Each day we overwhelm your brains with the content you've come to love from the Louder with Crowder Dot Com website.
But Facebook is...you know, Facebook. Their algorithm hides our ranting and raving as best it can. The best way to stick it to Zuckerface?
Sign up for the LWC News Blast! Get your favorite right-wing commentary delivered directly to your inbox!
Politics
'Don't be a vessel of the CCP': Ron DeSantis fires proverbial bazooka at Apple for threatening Elon Musk, Twitter
November 29, 2022
Leftists melting down over Elon Musk buying Twitter went from hilarious content to serious over the course of an email from Apple. The media's new line of attack is to have Twitter removed from the Apple and Google Play store unless Musk bends the knee and "content moderates" users on Twitter the way the left wants them content moderated. Apple is threatening to do so, leading to Elon going public about it. The Chief Twit now has backup in the form of America's Governor Ron DeSantis.
DeSantis made it clear. Apple issuing such a raw exercise of monopolistic power would require Congress to get involved.
WATCH: Ron DeSantis says Apple removing @elonmusk's Twitter from app store warrants Congressional response

"That would be a huge, huge mistake, and it would be a really raw exercise of monopolistic power that I think would merit a response from the United States Congress." pic.twitter.com/VNjG6GuBcd
— Florida's Voice (@FLVoiceNews) November 29, 2022
Don't be a vessel of the CCP on the one hand, and then use your corporate power in America on the other to suffocate Americans and try to suppress their right to express themselves.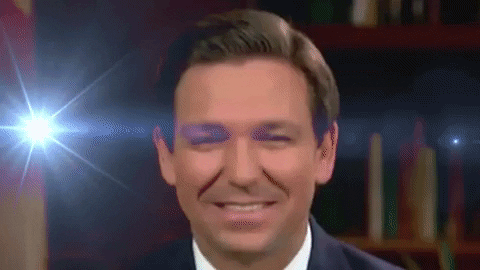 The bars about being a vessel for the CCP can't be stressed and repeated enough. The same day they issued threats to Musk, Apple updated their AirDrop software IN ONLY CHINA to make it more difficult for protesters to communicate with each other as they had been.
Apple has released a software update limiting the use of AirDrop in China in light of recent protests.

AirDrop was being used by protesters to transmit info directly phone to phone, bypassing the Great Firewall of China. pic.twitter.com/2UNtOeuTBZ
— Whole Mars Catalog (@WholeMarsBlog) November 28, 2022
DeSantis touches on another important point. Critics claim allowing such unabashed free speech to thrive on Twitter would open the gates of hell for "hate speech" and "threats." The truth is a lot of the recent deplatforming that happened to users was based on them being accused of "misinformation" as defined by the Biden Administration.
These "experts" were wrong and you had people on Twitter that were calling that out and Twitter, the old regime and Twitter, their response was to try to just suffocate the dissent and Elon Musk knows that's not a winning formula
The terror that the left and the media (but I repeat myself) are displaying is both refreshing and terrifying to see. Refreshing because everything we knew they were doing behind the scenes is out in the open now. We're seeing with our own eyes how freaked out these people are toward any opposing views being expressed.
Terrifying because of the number of people in power who think it's their holy quest to silence any viewpoint they disagree with. I'm not sure if it's worse that they were hiding it, or that they no longer are.
Editor's Note
LwC is on Substack now! Each day we overwhelm your brains with the content you've come to love from the Louder with Crowder Dot Com website.. but algorithms hide our ranting and raving as best they can. The best way to stick it to Big Tech? Subscribe to For the Content!
DEBUNKED: Democrats F*CKING LOVE Gerrymandering | Louder With Crowderyoutu.be