Each day we overwhelm your brains with the content you've come to love from the Louder with Crowder Dot Com website.
But Facebook is...you know, Facebook. Their algorithm hides our ranting and raving as best it can. The best way to stick it to Zuckerface?
Sign up for the LWC News Blast! Get your favorite right-wing commentary delivered directly to your inbox!
Liberal Media
WaPo's latest desperate attempt to cancel Twitter has Elon Musk ready to make his own smartphone alternative
November 26, 2022
Elon Musk hasn't finished burning the pile of money he set on fire when he bought Twitter before being ready to take on another project. Launching his own smartphone to compete with Google and Apple. The latest front in leftists' war on free speech is to cyberbully the two app stores into removing Twitter unless Elon bends the knee.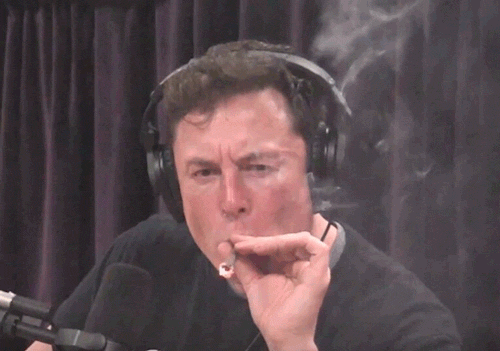 It stems from a Washington Post hit piece written by tech blogger Taylor Lorenz. The nearly forty-year-old crybully and hall monitor, who needs to have her journalisming corrected by WaPo editors on the regular, is unhappy that people she disagrees with will be allowed back on the platform.
She created journalisming content blasting Musk for allowing people who were allegedly banned for "threats, harassment and misinformation" back on Twitter, quoting bitterly partisan left-wing activists and calling them experts. One had this to say:
Apple and Google need to seriously start exploring booting Twitter off the app store. What Musk is doing is existentially dangerous for various marginalized communities. It's like opening the gates of hell in terms of the havoc it will cause.
Elon is no stranger to WaPo's unethical journalisming. And while the Chief Twit does not think the left's latest cause will make it that far, he is ready to respond if it does.
I certainly hope it does not come to that, but, yes, if there is no other choice, I will make an alternative phone
— Elon Musk (@elonmusk) November 25, 2022
This is what the left did to Parler. After telling conservatives if they don't like the left's rules to build their own platform, conservatives did. So leftists went after the app stores and the servers and had them destroyed anyway.
I'll let you in on a little secret about Parler. Out of all the "social media alternatives," it was the one that rivaled Facebook in driving traffic to websites. Funny what a difference it makes when anyone right-leaning doesn't have their content throttled. It's also no surprise the left had it shut down as a result.
Methinks they are going to have a more difficult time with Elon Musk. Not that they won't try and cry anyway.
Editor's Note
LwC is on Substack now! Each day we overwhelm your brains with the content you've come to love from the Louder with Crowder Dot Com website.. but algorithms hide our ranting and raving as best they can. The best way to stick it to Big Tech? Subscribe to For the Content!
Women Should NOT be in Combat Roles | Change My Mindyoutu.be