Each day we overwhelm your brains with the content you've come to love from the Louder with Crowder Dot Com website.
But Facebook is...you know, Facebook. Their algorithm hides our ranting and raving as best it can. The best way to stick it to Zuckerface?
Sign up for the LWC News Blast! Get your favorite right-wing commentary delivered directly to your inbox!
Here we go: Big Tech is censoring GOP criticism of Biden's student loan bailout
August 25, 2022
Meta, the parent company of Facebook, made an announcement that they will be throttling political content from users' timelines in the build-up to the 2022 midterms. What qualifies as "political content?" Posts tackling such topics as high inflation, gas prices, the IRS, and foreign policy. In a nutshell, anything you would criticize Joe Biden and the Democrats for. Add Biden's student loan bailout to that list.
The HOUSE GOP JUDICIARY COMMITTEE had a post removed. A two-sentence, eleven-word post.
The first sentence expressed an opinion that if you take out a loan you pay it back. The committee then emphasized that position by adding a second sentence: "Period."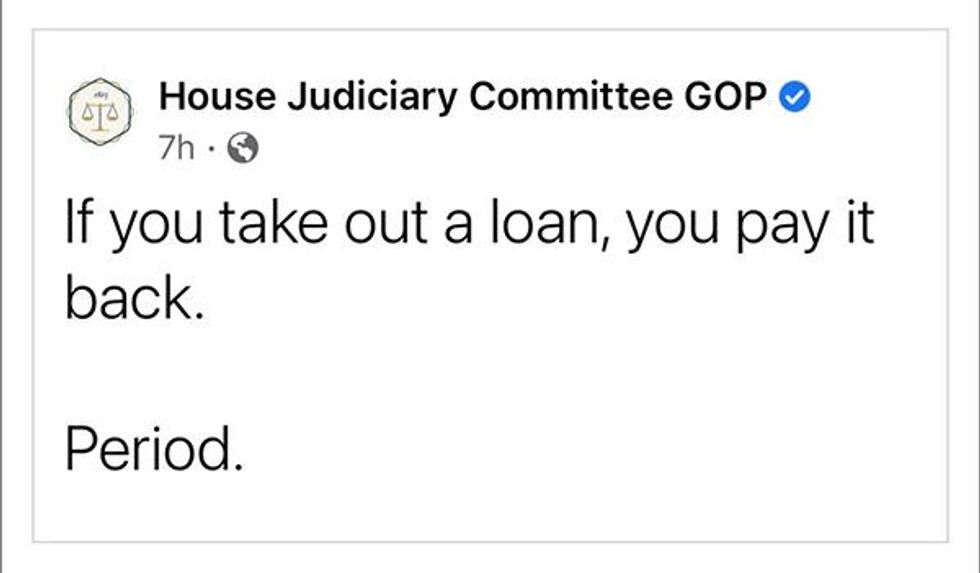 For this, they have run afoul of community standards.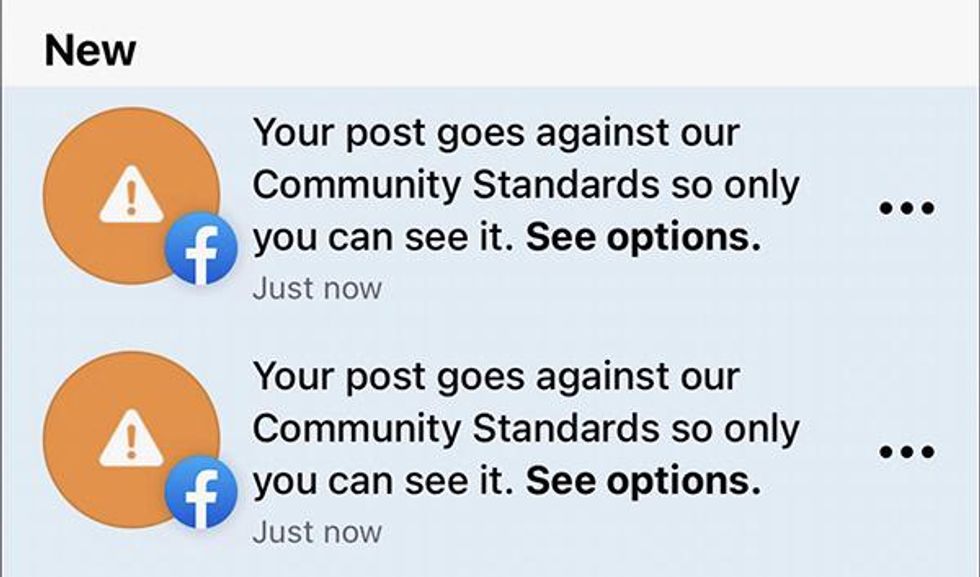 Unclear is what community standards were violated. If I were to guess, Meta will say the GOP account didn't provide "context." The context is that the White House who called up Meta to tell them to remove the post... disagrees. As do the Meta employees excited that taxpayers are paying off their student loans.
Let's go down the list. Opposition memes aren't allowed in the timeline. Opposition bloggers aren't allowed. Opposition journalists are seeing their traffic throttled. Now, the opposition party--the LITERAL OPPOSITION PARTY--can't post an opinion that is common among Americans who paid off their loans or never took out loans to pay off.
Do you feel free?
The Louder with Crowder Dot Com Website is on Instagram now!Follow us at @lwcnewswire and tell a friend!