As White House teases student loan forgiveness AGAIN, here are four things to remember
August 22, 2022
We're back to the White House teasing a plan to pay off their supporters by canceling their student loan debt. There is a nationwide pause on student loan forgiveness that keeps getting extended. It is currently set to expire on August 31. Indoctrination Secretary Miguel Cardona is promising, quote, "I can tell you the American people will hear within the next week or so."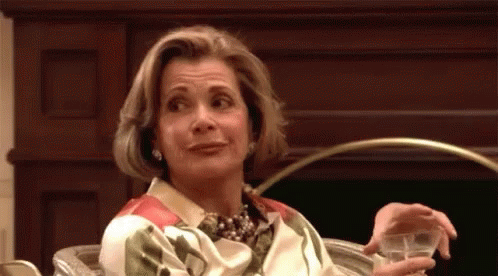 Whatever nonsense the people who run Biden put on his teleprompter, please keep in mind the following:
The working class gets screwed.
As the Democrats continue their trend into becoming a regional party of coastal elitists, struggling working-class Americans who DIDN'T take out unaffordable loans for degrees in fields they would never make enough to pay back get to watch those who did get rewarded. The funny thing is during the rare instances Democrats puts themselves in a position to be challenged on that fact, they short circuit.
Most student loan debt is held by people who have master's degrees or higher
Either 56% or close to 60% of student loan debt is held by people with master's degrees. It depends on if you believe Politifact or Ron DeSantis' spokeswoman quoting Politifact.
Congresswomen most vocal about student loan forgiveness want their student loans forgiven
Congresswoman Ilhan Omar. Congresswoman Rashida Tlaib. Social media influencer Rep. AOC. They all make close to $200k a year, yet say they can't pay off their student loans.
Joe Biden's White House aides hold a combined total of $4.7 million in student loan debt
Per Bloomberg, "at least 30 senior White House staffers have student loan balances, according to 2021 financial disclosures Bloomberg News obtained from the Office of Government Ethics, including Biden's new press secretary, Karine Jean-Pierre, and Bharat Ramamurti, deputy director of the National Economic Council."
The combined total is $4.7 million. One legislative aide owes "between $500,000 and $1 million." No word on if it's the deputy director of the National Economic Council, whose job it is to advise Joe Biden on economic issues.
By the end of the month, the White House is going to claim that its next move is to either pause or forgive student debt will be to "help" the "middle class." Much like their claims that the Inflation Reduction Act reduces inflation, they'll be lying.
The Louder with Crowder Dot Com Website is on Instagram now!Follow us at @lwcnewswire and tell a friend!