Each day we overwhelm your brains with the content you've come to love from the Louder with Crowder Dot Com website.
But Facebook is...you know, Facebook. Their algorithm hides our ranting and raving as best it can. The best way to stick it to Zuckerface?
Sign up for the LWC News Blast! Get your favorite right-wing commentary delivered directly to your inbox!
Politics
Biden claims to not know if aides have student loans, he's either a liar or a nincompoop: 'No one's told me'
September 02, 2022
Joe Biden returned after a long day of what critics call declaring war on half the country while looking like a dictator. A reporter snuck in a question. The White House just bailed out the upper class by agreeing to pay off a portion of their student loans. The reporter wanted Joey's thoughts about Republicans seizing on Biden's aides holding student loans. Biden claimed not to know.
"They may. No one's told me they have."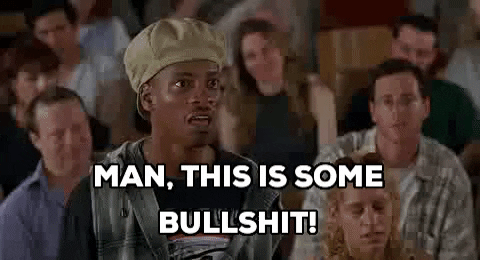 To be more precise in my language, there is a 50% chance that it's bullshit. There is also a 50% chance that he's clueless and his staff didn't trust him with the information.
But there is a reason why Republicans are seizing on Biden aides having loans that Biden just bailed out and if there's a conflict of interest. It's because of this Bloomberg article reporting that Biden's aides have millions and millions of dollars in student loans.
Some highlights:
Collectively, Biden aides owe as much as $4.7 million.
One of them is Karine Jean-Pierre, who goes out and promotes Biden's student loan bailout.
One of them is Bharat Ramamurti, deputy director of the National Economic Council, who advises Biden on economic issues.
One legislative aide owes, quote, "between $500,000 and $1 million."
Joe Biden claims not to know this information. He could be full of sh*t. He could also be clueless and purposely kept clueless. It can go either way.
The Louder with Crowder Dot Com Website is on Instagram now!Follow us at @lwcnewswire and tell a friend!
Forgive Student Loans? HELL NO! | Louder With Crowderyoutu.be