Each day we overwhelm your brains with the content you've come to love from the Louder with Crowder Dot Com website.
But Facebook is...you know, Facebook. Their algorithm hides our ranting and raving as best it can. The best way to stick it to Zuckerface?
Sign up for the LWC News Blast! Get your favorite right-wing commentary delivered directly to your inbox!
crime
Watch: Sheriff roasts world's dumbest officer getting scammed by a prostitute, busted with second prostitute
September 07, 2022
We here at the Louder with Crowder Dot Com website love anything having to do Polk County Florida Sheriff Grady Judd. So, when America's greatest LEO--a man who will, God willing, be Attorney General under a DeSantis administration--gave a presser on a deputy busted with not one but TWO prostitutes, we were in!
The first prostitute scammed the deputy. He was busted driving an undercover government car to the second prostitute with a case of White Claw.
Busted: Deputy police chief shows up at Florida prostitution sting with White Claws, says Grady Juddyoutu.be
"Now, this guy is a cop. And he was flimflammed and conned by a prostitute. That's right, she took the information off of the card, got the $200, and left him high and dry."
Ain't nobody ducking Grady!
The flimflammed man is Deputy Police Chief Jason DiPrima from Georgia. Hooker #1 scammed him when he sent her a picture of his credit card to pay for her doing hooker things to him. Yes, credit card. The deputy sent a hooker a picture of his credit card to pay for illegal sex.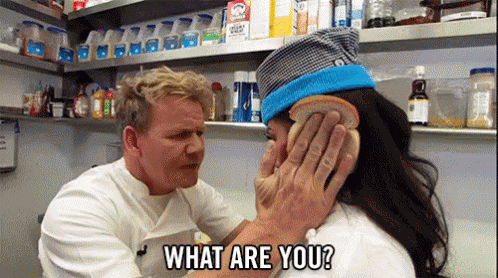 Our man then drove an UNMARKED VEHICLE ASSIGNED TO A DEA TASK FORCE to meet up with Hooker #2. He didn't send his credit card this time. But he did bring two cans of Bud Light and a case of White Claws. Yet, choosing White Claws instead of the far superior High Noon's was not his dumbest decision here.
Deputy Chief Derp told investigators the two Bud Lights were so he didn't feel "girly" driving around with a case of White Claws. Driving around, to meet up with Hooker #2. Quothe Sheriff Judd: "Well, he got to feel arresty when we put him in jail."
Deputy Chief Derp has been suspended pending an investigation. Whether or not he didn't have three brain cells to rub together or just a legit cabbage for a brain is unclear at this moment.
The Louder with Crowder Dot Com Website is on Instagram now!Follow us at @lwcnewswire and tell a friend!
The Left Wants to Ban Guns that Don't Exist... | Louder With Crowderyoutu.be