Each day we overwhelm your brains with the content you've come to love from the Louder with Crowder Dot Com website.
But Facebook is...you know, Facebook. Their algorithm hides our ranting and raving as best it can. The best way to stick it to Zuckerface?
Sign up for the LWC News Blast! Get your favorite right-wing commentary delivered directly to your inbox!
'Screw 'em': Mike Rowe torches Joe Biden's student loan bailout with the help of a friend
August 26, 2022
Mike Rowe is old school opposing a taxpayer bailout out of people who chose to take out unaffordable student loans. For as long as this has been Democrats' soggiest socialist dream, Mike Rowe has illustrated how horrible an idea it is. He runs a charity that helps people get jobs WITHOUT having to take out student loans, and in areas that provide value as opposed to degrees many for which student loans are taken out. Those smart ones working trades are the ones getting screwed.
Once Biden went through with it, Rowe had such disdain for "the biggest pre-Labor Day slap in the face to working people" he's ever seen, he had no words for it. So, he shared Charles Cooke's from National Review:
"Electricians, store managers, deli workers, landscapers, waitresses, mechanics, entrepreneurs? Screw 'em. Sure, college graduates make more money than non-graduates, and their unemployment rate is lower, too. But non-graduates don't have access to the president, so they don't matter. They're tradesmen, the riff-raff, the great unwashed. They're background noise, dirty-handed types, second-classers. They don't deserve $10,000 in debt reduction. What would they even do with it? Go hunting? Give it to their church? Their role is to subsidize the superior people, and the superior people go to college."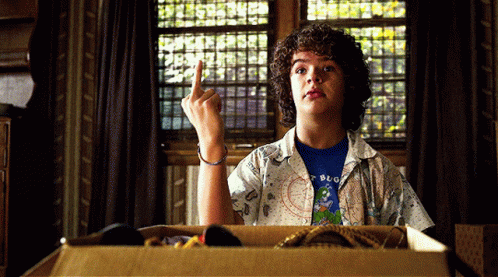 The insanity of making the middle class pay off student loans of the upper-class elite has been the bane of Rowe's existence for the past few years. In 2019, he released a video showing how it's not just the loans, but it's the ludicrous cost of college tuition. He warned about it three years ago. Tuition has gotten more expensive.
In 2020, Rowe showed empathy for those students who got hosed. However, it's still not fair to take it out on those who didn't get hosed. "You were perhaps a victim of this persistent, pernicious, and preposterous push to peddle a four-year degree to every person with a pulse, and for that, you have my sympathy. But that's not my fault. Nor is it the fault of the American people. The fault belongs to you, and so does the debt."
In 2021, he called for a reimagining of education. Again, it comes down to the overvalue placed on degrees: When it comes to learning, we can't keep presenting the most expensive path–college–as 'the best path for the most people.' And we can't make college cheaper by asking everyone else to pay for it. That's part of what makes the whole proposition a 'racket.'"
As I was writing this, Penn-Wharton released a report stating the total cost of Biden's bailout could cost taxpayers $1 trillion. To all those who made smart decisions and busted their asses? Suckers!
The Louder with Crowder Dot Com Website is on Instagram now!Follow us at @lwcnewswire and tell a friend!