Government Revokes Mike Rowe  Work Permit for Security Reasons, Later Told It's Over His 'Personal Politics'
May 25, 2022
Mike Rowe is the host of a show called "Dirty Jobs." He is also someone who, on occasion, will express an opinion that is different from the opinion of an ultra-radical leftist. Sometimes he expresses those opinions on Facebook. Occasionally, he expresses them on a news network of which the ultra-radical left disapproves. Every so often, his opinions are directed toward the administration that runs the federal government. That government revoked one of Rowe's work permits for... reasons.
Rowe was supposed to film with boilermakers when the Government Services Administration pulled the work permit out of blue due to "security concerns." Seems odd, but you can't argue with the government when they say the word "security." You can, however, argue with the government when you get a phone call saying it was really because GSA doesn't like Rowe's political opinions. Via Rowe's Facebook:
"But then, shortly after the permits were pulled, my production team received another phone call - this time, from an individual who claimed that the decision had 'nothing to do with security, and everything to do with politics.' According to this caller, someone at the highest levels of the GSA, 'doesn't like Mike Rowe's personal politics,' and used their power to deliberately string us along until the last possible second, for the express purpose of 'yanking my chain.'"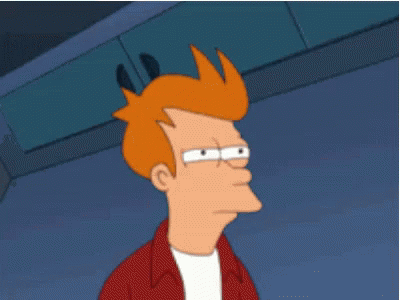 Rowe goes on to say to take this with a grain of salt. It's possible this person might be mistaken or lying, but Rowe doesn't think so. You can see how there could be some truth to this. Mike Rowe, aside from being on the bad cable network, supports blue-collar work, encourages trade schools over attending a liberal arts college, opposes student loan bailouts, and asks common sense questions about economic policies that don't seem rooted in common sense. These are all things that a government agency run by the people who run Joe Biden has an issue with. You can see how this permit could have been pulled for political reasons.
Or it could be like a Twitter suspension, where it was done "in error" and only appears to be targeting a political opponent because all of the "errors" only happen to people of a particular political persuasion. Who is to say? Though, Rowe did have suggestions for other production companies who rely on GSA permits:
"Hopefully, other production companies will now understand that a permit issued by the GSA can be revoked for any reason, at any time, right up to the day of shooting, with no plausible explanation."
Or maybe those production companies will learn their lesson not to express disagreements with the government that runs the GSA. That COULD be the play here. But we're all just speculating.
The Louder with Crowder Dot Com Website is on Instagram now!Follow us at @lwcnewswire and tell a friend!
Mike Rowe: "I Didn't Get Cancelled I Got FIRED" | Louder With Crowderyoutu.be