Mike Rowe Blasts Trudeau Turning Truckers Into Villains, Explains How It's Part of a Bigger Problem
February 22, 2022
I've been waiting for Mike Rowe to comment on the Freedom Convoy. Rowe is pro-blue-collar worker and anti-elitists who enjoy defecating on blue-collar work. The Freedom Convoy was the largest blue-collar protest ever against elitist twats like Justin Trudeau. One would assume Rowe would have thoughts. He did and shared them with Glenn Beck (who has a strong jacket game).
Rowe pointed out how truckers were considered "heroes" before they were considered "villains" and how we did that with other heroes like nurses and first responders, all because those heroes express a different opinion than the government. According to Rowe, it's part of a bigger problem where "they" expect us to ignore everything we're seeing. And how "they" keep changing the definitions of words. Rowe refers to them as "they." You and I know "they" as "leftist douchebags." Such as Canada's walking pile of soy and hair goop and the people who control Joe Biden.
As Canadian officials debate auctioning off the Freedom Convoy protesters' trucks, @mikeroweworks gives me his take: "Truckers were the very definition of essentiality. Within the course of 2 weeks, they literally went from heroes to villains." pic.twitter.com/zV3bEJOspI
— Glenn Beck (@glennbeck) February 22, 2022
"We are constantly changing the definitions of words that for a long time we thought we understood. And those definitions are evolving in real-time. And if we question it or ask about it, they look at us like a cow looking at a new gate. 'Of course, infrastructure involves reparations.' [...] 'Of course, that protest was peaceful.' In so many ways we've been asked, I think, to ignore what we're looking at."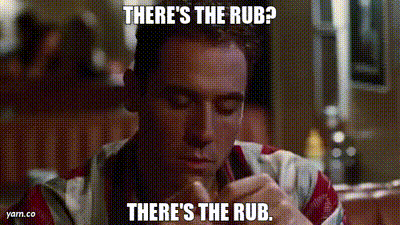 Mike made a similar point when he addressed the "Let's Go, Brandon" phenomenon. There is a group of people in charge that for two years have done nothing but restrict free citizens, all the while telling us to follow "the science" as they kept moving goalposts. When actual science contradicted the narrative, the goalposts kept being moved to prevent restrictions from being lifted. We were all supposed to act like we didn't see it happening. And that everything was infrastructure other than actual infrastructure.
As more people insist on believing what they're seeing with their own eyes, the definition of what they're seeing gets changed. Heroes become villains. Peaceful protests become insurrections. And people who disagree with Justin Trudeau's policies become enemies of the state.
The Louder with Crowder Dot Com Website is on Instagram now!Follow us at @lwcnewswire and tell a friend!
UKRAINE BATTLE ROYALE! Ukrainian Talk Show Turns Violent | Louder With Crowderyoutu.be