Watch: Mike Rowe, Tim Pool Answer Important Question: Could Liberals Survive a Zombie Apocalypse?
January 12, 2022
You had to know that when Mike Rowe took a trip to visit Tim Pool, things were going to get a little weird. Or "sporty," as you're about to hear Rowe say. Not as weird as having the police show up at your house in the middle of a live stream. But still a little out there. They could have discussed the pandemic and Biden's incompetent response to the pandemic. Or discuss much more pressing matters. Such as, in the event of an apocalypse--full-blown zombies and stuff--who would fair better: liberals or conservatives?
The answer is obvious. But let's see how they work it out.
Leftists Will NOT Survive The Apocalypse, Mike Rowe Weighs Inyoutu.be
Tim Pool believes liberals won't survive the apocalypse because people in cities won't know how to survive. They lack hunting skills. People who are more rural will probably fare better. Starbucks hippies aren't going to do so well when the -ish hits the fan. Guys who know how to farm will. That's a fair assessment.
Mike Rowe doesn't say what he feels straight-up. But here's how he lays out both sides. It's "Walking Dead" time. You're gonna have to hunker down in a place with one or two groups of people. Group A are thoughtful writers and thinkers? Group B are hunters, gatherers, and builders? When things get "sporty," what side do you choose?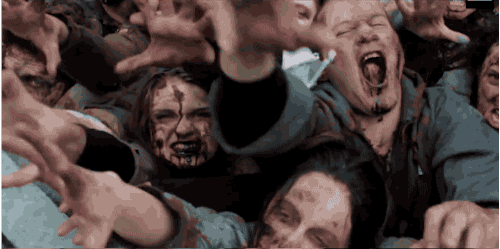 Rowe and Pool went on to have an interesting conversation about how things are made and the importance of making sure everything is working to make sure those things are made. This is where the incompetence of the Biden administration comes in. Pour a cup of coffee. Listen. Enjoy.
I'll be over here scripting George A. Romero's Podcast of the Dead starring Tim Pool and Mike Rowe. I smell money.
Get your content free from Big Tech's filter. Bookmark this website and sign up for our newsletter!
Crowder Reacts LIVE to Rand Paul OWNING Dr. Fauci! | Louder With Crowderyoutu.be