Each day we overwhelm your brains with the content you've come to love from the Louder with Crowder Dot Com website.
But Facebook is...you know, Facebook. Their algorithm hides our ranting and raving as best it can. The best way to stick it to Zuckerface?
Sign up for the LWC News Blast! Get your favorite right-wing commentary delivered directly to your inbox!
Culture
Mike Rowe barbecues troll who tagged him in 'fraud' meme accusing him of s***ing on college graduates
September 07, 2022
The worst kind of trolls are the ones so desperate for attention, they tag the target of their trolling. I don't know if "The Southern Gentleman" was expecting Mike Rowe's response over this dumb meme, but Rowe wasn't busy, and TSG got the smoke.
The bio on this mystery southern gentleman's page reads "politely telling Trump fanatics where they can stick their bigoted opinions." That tells you all you need to know. TSG is your typical leftist troll who believes anyone who expresses an opposing viewpoint or whoever "Trump fanatics" might be fans of (see Pratt, Chris) is their enemy. Hence sharing a dumb meme like this.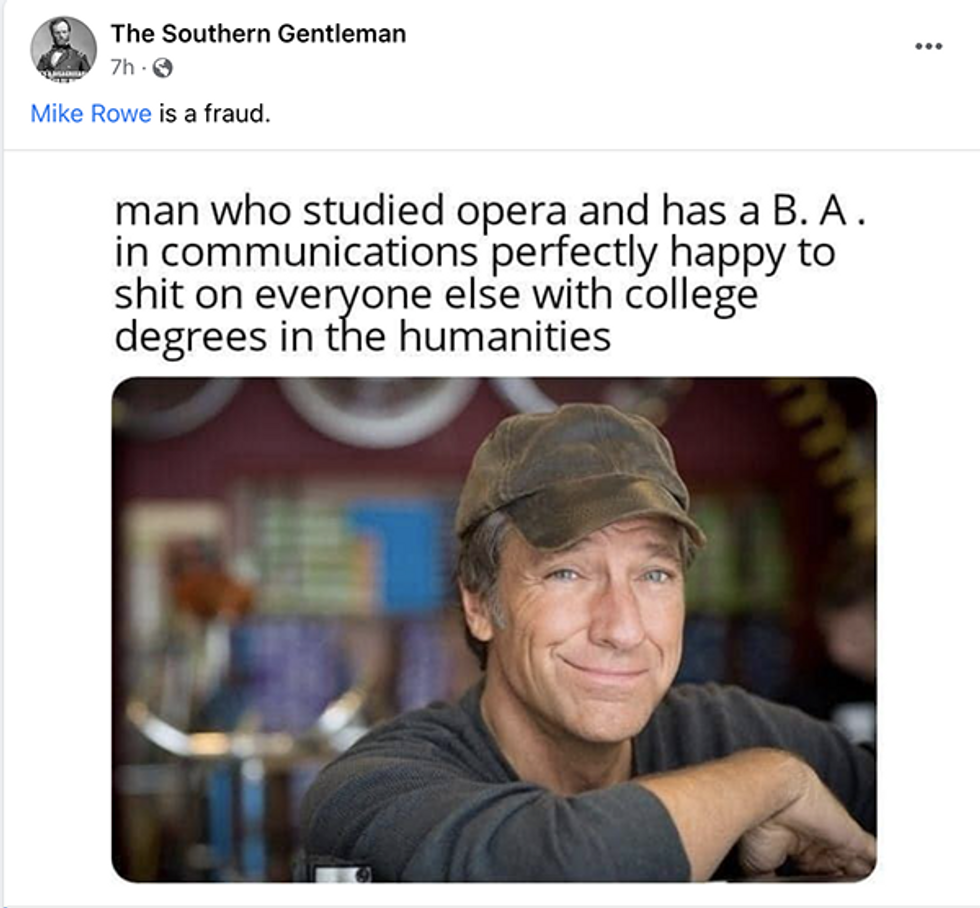 The hypothesis behind the meme is that Mike Rowe got a degree in something useless when he was twenty-two. And that now, at sixty, it is fraudulent for him to point out the scam college degrees have turned into almost forty years since he got one. By tagging Rowe in this post, TSG thought he was really going to stick it to him! Rowe was going to see that some random dude thought he was a fraud, and it was going to ruin his day.
Instead, Rowe responded, wondering if TSG--who you would assume is a humanities major, hence why he's so boo-boo-faced over the criticism--was ever taught what the word "fraud" means.
"A fraud, as I understand it, is a person who pretends to be someone they aren't. To my knowledge, I've never done that. My entire resume – including my musical and educational background -- are a matter of public record. I've done nothing to conceal either. Is it possible that you saw me on the tee-vee, crawling through a sewer or fishing for crabs, and simply assumed you knew everything about me, based on a one-dimensional glance? If so, you're not alone. A lot of people today struggle with this kind of cognitive dissonance. I'm sure some such people have come here, and concluded that you were trying to pass yourself off as a 'gentleman.'"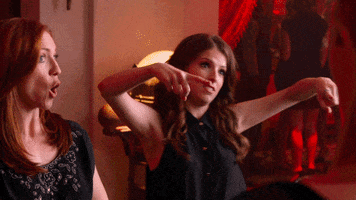 Mike Rowe doesn't defecate on gender studies majors by raising money to help high school graduates who decide they'd like to do something useful for their lives instead. There is a case to be made that he dookies on the system, the cost of that gender studies degree, and the inherent scam in telling kids if they don't go to college they'll be undesirable. Also, all of those things deserve to be pooped on after consuming a generous helping of Taco Bell.
Also, as far as frauds go, Mike Rowe is his real name. I doubt the troll's parents named him Southern Gentleman when he was born. That would be cruel.
The Louder with Crowder Dot Com Website is on Instagram now!Follow us at @lwcnewswire and tell a friend!
Biden's HITLER Speech: YOU Are His Enemy! | Louder With Crowderyoutu.be