Watch as Mike Rowe destroys billionaire elites who blame the middle class for 'all the trouble in the world'
January 21, 2023
It should come as no surprise that dirty jobs aficionado Mike Rowe is no fan of the billionaire elites. The ones that critics say want to rule the world. They all met in Switzerland this week to share their insane vision for how the rest of us should be forced to live our lives. Rowe joined Laura Ingraham last night and WENT OFF on all of them.
Not WENT OFF in the way you or I would. He went off in his own Mike Rowe way. He's very mild-mannered in his going off. But he still goes off.
Mike Rowe: Why do we take these billionaire elites seriously?youtu.be
These are very wealthy people that fly privately to this resort who basically blame the everyday guy for all the trouble in the world. [...] It's kind of an unholy alliance and most bad ideas take on a certain kind of inertia that gets pushed and pulled from a lot of different places. [...] That's a recipe for crazy-making.
I would however challenge Rowe not understanding why we take these people seriously. Civil rights activist Christoper Rufo echoed a similar sentiment this week.
Unpopular opinion: the obsession with Klaus Schwab, Davos, and the WEF is misguided, as they have little real power over life in America. It's also enervating, as it shifts the locus of control to far-away figures, while constructive action can be taken at home. Stay focused.
— Christopher F. Rufo ⚔️ (@realchrisrufo) January 17, 2023
Yes, it's hard to take people who fly private jets to conferences to lecture the rest of the world about fossil fuels seriously. The rub is that too many of our leaders do. And we saw some of these policies in action firsthand over the past two years.
We need to take ANYONE in power seriously when they talk about a global education curriculum based on their elitist worldview. Or when they want to do away with free speech. Or my personal favorite, and this is from last year, when Joe Biden's favorite pharmaceutical CEO talks about a pill with a microchip in it so that "authorities" can ensure compliance.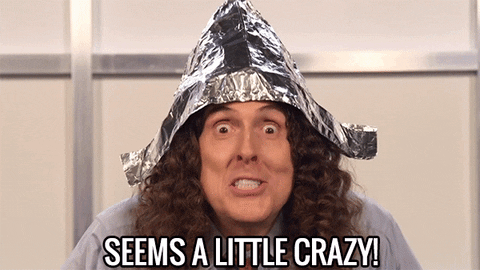 Not taking these ideas seriously is one thing. These people all sound crazy pants. The rub is too many of our leaders take these ideas seriously, and they count on us not paying attention to implement them. THAT'S why we need to make sure we're all paying attention.
Editor's Note
LwC is on Substack now! Each day we overwhelm your brains with the content you've come to love from the Louder with Crowder Dot Com website.. but algorithms hide our ranting and raving as best they can. The best way to stick it to Big Tech? Subscribe to For the Content!
5 TERRIFYING MOMENTS From the World Economic Forum | Louder With Crowderyoutu.be