Watch: Girl won't calm down when Taco Bell runs out of her favorite item, puts her hands on the wrong employee
March 09, 2023
This younger generation has no decorum. I love myself some Taco Bell. I love alcohol. There have been times when I was drunk for some tacos and needed someone sober enough to drive me to Taco Bell. But if they ever ran out of my favorite item, I would order something else. Everything is delicious.
Not sure if these girls were drunk or just being basic. But starting a fight over The Bell running out of a Crunchwrap Supreme is an overreaction and they need to calm down.
We're missing context here because the video starts with the Taco Bell employee screaming "I don't give a f*ck." The unruly customers obviously pushed him to that point because they couldn't get their Crunchwrap Supreme. Someone needed to tell the girls they were out of hand. Instead, they attacked the employee and he had to gently push back in self-defense.
Should a man hit a woman? No. When the man is being ganged up on? He has a right to protect himself. And staring at the dude she's with while you do it is a nice touch.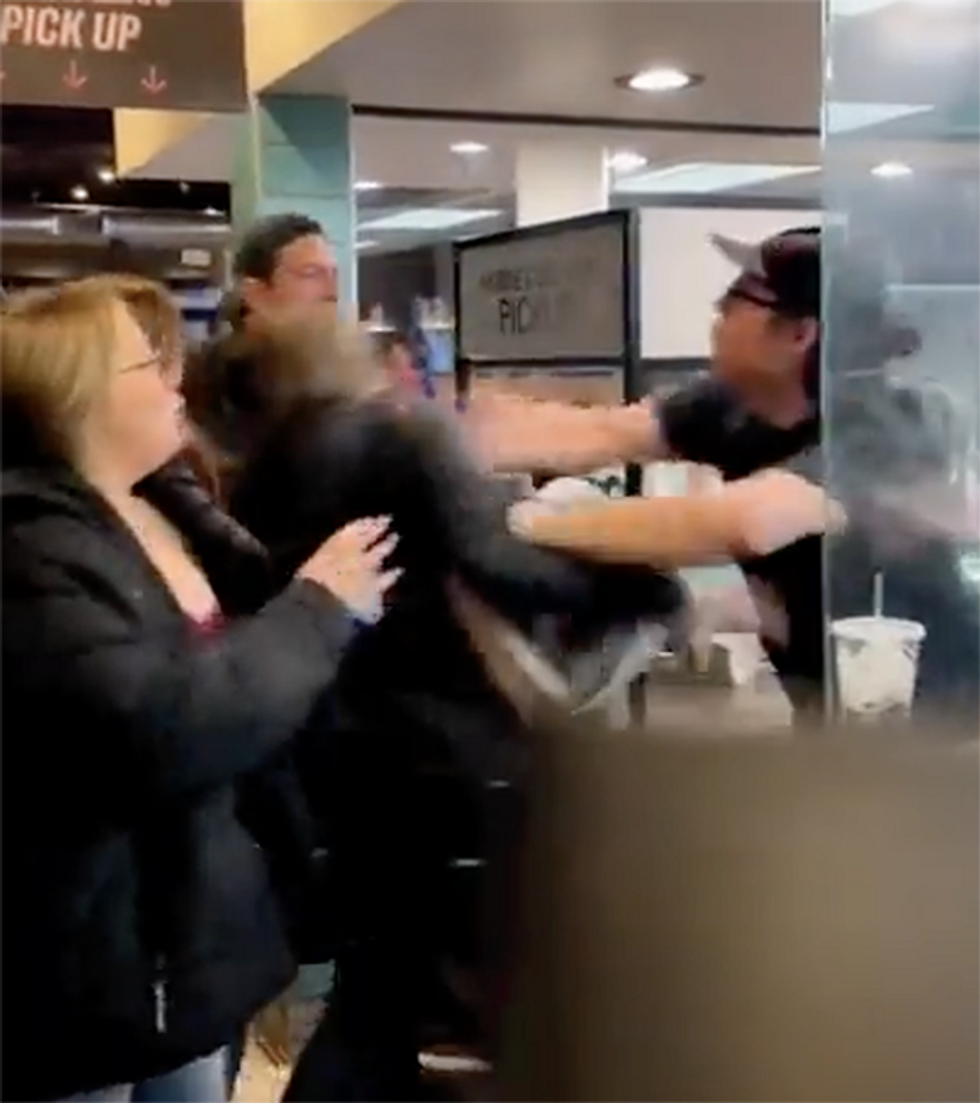 Then the dudes started exchanging blows. Backward hat dude has no one to blame but himself. If he would have gotten the girls to behave themselves, things would have never been escalated to this level. Now he finds himself fighting some kid who works at Taco Bell. And losing.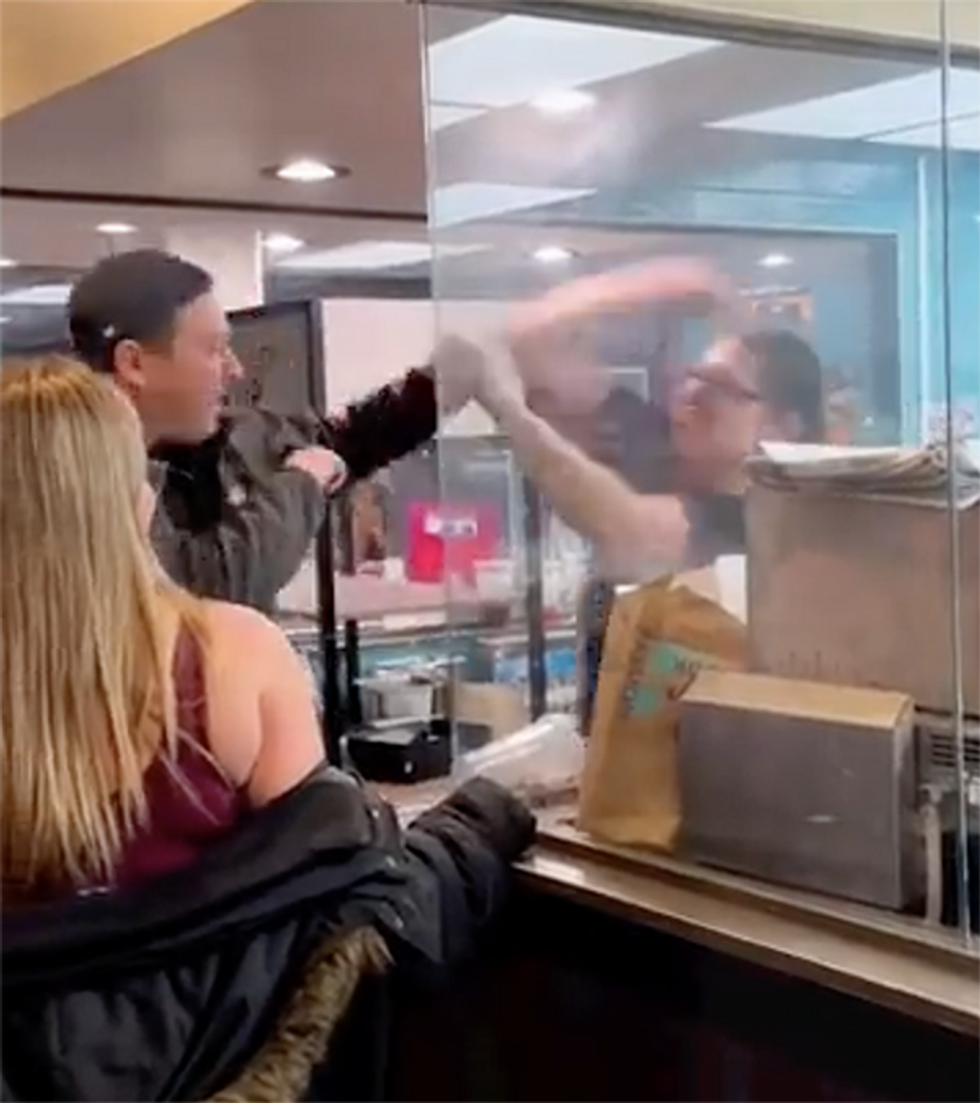 One of these days, people are going to learn not to start fights with fast food workers. They have fewer f*cks to give than any other employee anywhere.
But the real moral of the story is that when they run out of the Crunchwrap Supreme, just get a Cheesy Gordita Crunch. It's f*cking Taco Bell. It all tastes the same.
Editor's Note
LwC is on Substack now! Each day we overwhelm your brains with the content you've come to love from the Louder with Crowder Dot Com website.. but algorithms hide our ranting and raving as best they can. The best way to stick it to Big Tech? Subscribe to For the Content!