Each day we overwhelm your brains with the content you've come to love from the Louder with Crowder Dot Com website.
But Facebook is...you know, Facebook. Their algorithm hides our ranting and raving as best it can. The best way to stick it to Zuckerface?
Sign up for the LWC News Blast! Get your favorite right-wing commentary delivered directly to your inbox!
Culture
Bitter woman to hot neighbor: put clothes on, my husband won't stop watching you through the doorbell camera
October 06, 2022
Neighbors can be the worst. Yelling at you to cut your lawn. Telling you the music is too loud. And getting cranky when you take out the trash without any pants on. That's the struggle influencer Emily Katz has to go through. She takes out her garbage with her alleged arse hanging out. Men stare. And their bitter wives lash out at her! (shout out to Outkick)
The note in question reads: "My husband can see you on our ring camera -- please put pants on when you take out the trash!!!"
After an in-depth investigation of Ms. Katz's social media accounts, we were unable to locate any evidence that she takes her trash out wearing less-than-appropriate attire. Though, she appears to be a fast food fan.
Katz gets really excited for Taco Bell.
While details are sparse, the neighbor is the clear villain. She's the one who lashed out and, without evidence, accused Katz of being an exhibitionist. The lack of evidence shows the woman is rude too, because how hard would it be to upload the doorbell camera footage in question?
Doorbell camera footage is a minimum 8/10 content, and that's without any potential nudity. The guy who told Joe Biden to f*ck himself was because of a generous doorbell camera owner. Same with all the videos of porch pirates getting their much-deserved comeuppance. This wife is not only a rotten neighbor, she doesn't care about those of us who hustle content for a living.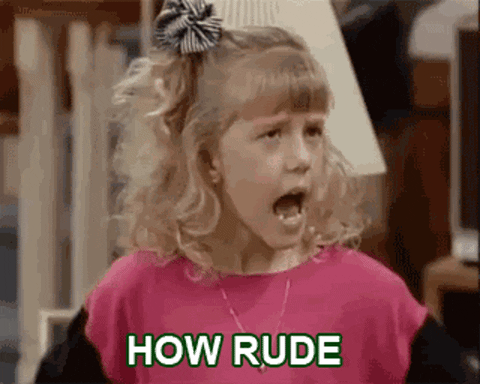 There is the possibility that this is all a ruse. That the influencer wrote the note to go viral and for the extra clicks and shares. It's doubtful, though. I can't understand why an influencer would do that.
Facebook doesn't want you reading this post or any others lately. Their algorithm hides our stories and shenanigans as best it can. The best way to stick it to Zuckerface? Bookmark LouderWithCrowder.com and check us out throughout the day!
Also follow us on Instagram, Twitter and Gettr!
SWOLE Meathead Becomes a SWOLE Woman! | Louder With Crowderyoutu.be