Each day we overwhelm your brains with the content you've come to love from the Louder with Crowder Dot Com website.
But Facebook is...you know, Facebook. Their algorithm hides our ranting and raving as best it can. The best way to stick it to Zuckerface?
Sign up for the LWC News Blast! Get your favorite right-wing commentary delivered directly to your inbox!
Politics
Team DeSantis drops brutal response to WH gaslighting over who kept schools closed
September 02, 2022
A lot of attention is being paid to Joe Biden's primetime address that wasn't carried on any major networks (only CNN and MSNBC). While I understand focusing on Ol' Puddingheads old-man meltdown, the more divisive speech came earlier in the day from Karine Jean-Pierre. She launched the left's gaslighting attempt regarding school closures. HINT: Don't blame Democrats or any of their allies.
It was odd to anyone born before September 2022 to hear that Democrats fought to keep schools open and DIDN'T attack any Republican who actually did put kids first. Ron DeSantis comes to mind as a Republican who the White House and their employers in the teachers' unions demonized. Like, we have the video. Learn how the internet works.
Two years ago, the corporate media, teacher unions, and Democrat politicians attacked @RonDeSantisFL for opening schools & keeping kids in the classroom.

Today, faced with undeniable harms of school closures, they're trying to rewrite history.

But we won't let them forget... pic.twitter.com/jxJrcgsHfj
— DeSantis War Room (@DeSantisWarRoom) September 1, 2022
"They're now saying how bad it was. No one could have foreseen the destructiveness of these lengthy school closures. Yeah, we foresaw it. That's why we didn't do it."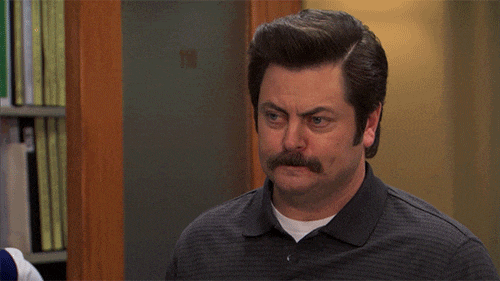 I'll give the White House 27% credit for their unbridled shamelessness. They know if they lie, they can count on most in the corporate media to swear by it. That much was proven when they were allowed to change the definition of "recession." But for them, with a straight face, to claim they fought to keep schools open!? After a 2021 election where angry parents turned out in droves to vote against Democrats over the Democrat's school closure policies and when we have emails showing the White House favored the desires of the teachers' unions over the NEEDS OF YOUR CHILDREN?
In the case of Ron DeSantis, the White House came after him specifically on this very issue. The people who control Biden legit think DeSantis, you, me, and the American people are idiots. Good luck running on that in November.
The Louder with Crowder Dot Com Website is on Instagram now!Follow us at @lwcnewswire and tell a friend!
College Lib Claims You Can Identify as a BOBCAT?! | Louder With Crowderyoutu.be