Each day we overwhelm your brains with the content you've come to love from the Louder with Crowder Dot Com website.
But Facebook is...you know, Facebook. Their algorithm hides our ranting and raving as best it can. The best way to stick it to Zuckerface?
Sign up for the LWC News Blast! Get your favorite right-wing commentary delivered directly to your inbox!
Politics
'I Don't Wanna Hear Anything Out of You': Ron DeSantis FINALLY Hits Back Hard at Joe Biden Attacks
August 04, 2021
Joe Biden, through his spokessoulessginger, has been throwing elbows at America's Governor Ron DeSantis. Biden wants everyone in masks again. DeSantis says no mask mandates. Biden says listen to the CDC, even though the CDC caves to politics and its recent guidelines don't follow the science. DeSantis says no.
Biden says "get out of my way." Ron DeSantis tells him to "suck it." More or less.
'I'm standing in your way:' Gov. DeSantis fires back at Pres. Biden over COVID-19 responseyoutu.be
"Joe Biden suggests that if you don't do lockdown policies then you should "get out of the way". Let me tell you this. If you're coming after the rights of parents in Florida, I'm standing in your way. I'm not going to let you get away with it."
"If you're trying to deny kids a proper in-person education, I'm going to stand in your way and I'm going to stand up for the kids in Florida."
"If you're trying to restrict people and impose mandates if you're trying to ruin their jobs and their livelihoods and their small business if you are trying to lock people down, I am standing in your way and I'm standing for the people of Florida."
"So why don't you do your job? Why don't you get this border secure? Until you do that I don't want to hear a blip about covid from you."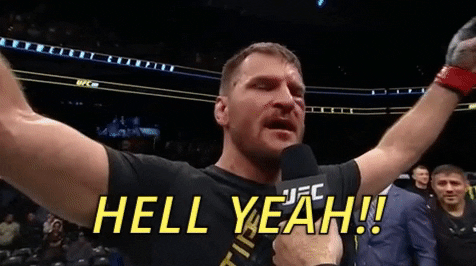 Quick precision of language note. Biden hasn't called for "lockdowns" using that exact word. He'll say things like we should expect more restrictions that the White House has to walk back. The "experts" he sends out on CNN will say crazy sh!t like you should mask in your own house around your kids, then clarify he didn't mean the words that came out of his mouth. Lockdowns have been assumed to be on the table and heavily insinuated. But Joe Biden hasn't actually said the exact word. Yet. Mea culpa to the "independent" "fact" checkers who circle the wagons for him.
This was DeSantis's SECOND appearance of the day. Prior to this, he held a roundtable with the heads of the Florida hospitals for an IN-DEPTH discussion on hospitalizations and case counts. That requires 30-40 minutes of discussion. Headlines designed to scare voters and stump for Charlie Christ or whatsherface are easier. Hence the media going that route.
Get your content free from Big Tech's filter. Bookmark this website and sign up for our newsletter!
SIDE BY SIDE: 60 Minutes EXPOSED! DeSantis Hit Piece! | Louder With Crowderyoutu.be