'Put On the Full Armor of God': Ron DeSantis Sends Strongest Signal Yet He's Running for President
June 22, 2021
If you were someone who was considering running for president, I can't imagine you having a better weekend than America's Governor Ron DeSantis had. Complete with a Joe Biden lean-in reminding America what a discombobulated, dodderingold coot he is. DeSantis won his first straw poll of conservative activists saying who they want to see as our candidate. And his featured speech at the Faith & Freedom conference was his strongest signal to date that he's (thinking of) running.
LIVE: Florida Gov. DeSantis is speaking at the Patriot's Gala! #RTM2021youtu.be
Some choice highlights:
"I was not going to settle for merely being the controlled opposition to leftism. Instead, we were going to fight big battles and we were going to win and we have practiced that."
"If [woke corporations] go down that road, you're guaranteeing conflict, because we will fight back and we will make sure that we're defending our people, we're going to defend our legislature, we're not going to take this lying down."
"[The corporate media's] duty seems to really be trying to gaslight people into believing their narratives rather than to inform them of things that are actually going on."
"It ain't going to be easy. You got to be strong. You got to put on the full armor of God. You got to take a stand, take a stand against the left's schemes, you got to stand your ground, you got to be firm, you will face flaming arrows, but take up the shield of faith and fight on."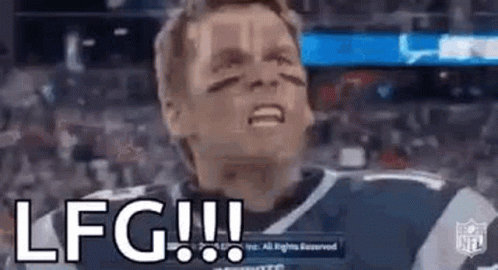 This next part is tricky. Before he decides if he's going to compete, he'll be "competing" with the former president, who is also signaling a run for office. You're even starting to see Trump people trying to lower DeSantis' stature by suggesting him as Trump's running mate. They're even saying that DeSantis won't run if Trump does. This is all standard when it comes to primaries. There's at least a year or two of loyalists working the refs and throwing soft elbows at each other before the candidate officially announces. Other rumored candidates will start doing the same. Right now, DeSantis and Trump are the only two who matter.
I'm curious to see how America's Governor handles it. For now, I'm happy to be a carnivore gnawing away at the red meat he's throwing my way.
Get your content free from Big Tech's filter. Bookmark this website and sign up for our newsletter!
EXCLUSIVE: Putin HACKS Biden's Earpiece At NATO Meetingyoutu.be