Each day we overwhelm your brains with the content you've come to love from the Louder with Crowder Dot Com website.
But Facebook is...you know, Facebook. Their algorithm hides our ranting and raving as best it can. The best way to stick it to Zuckerface?
Sign up for the LWC News Blast! Get your favorite right-wing commentary delivered directly to your inbox!
Politics
DeSantis Fires Up Pennsylvania Audience. I Dare You to Tell Me This Isn't His Presidential Campaign Speech
May 21, 2021
I jokingly refer to Ron DeSantis as "America's Governor," but it's more an honorary title. Unlike Andrew Cuomo (or even Joe Biden), DeSantis is more deserving of the moniker. But he really just governs over Florida. He has no reason to be giving a speech in Pennsylvania. Unless, of course, you were only just born this morning and don't realize that's what potential presidential candidates do before they become official candidates. Ron DeSantis spoke to the Allegheny County Republican Committee's Lincoln Day Dinner. Pittsburgh is in Allegheny County. Allegheny County is in the swing state of Pennsylvania. Follow?
Sit back and enjoy the whole speech, which is a summary of DeSantis' record. The part that will make you run through a wall is in the end.
'STAND YOUR GROUND': Gov. Desantis addresses Pennsylvania Republicansyoutu.be
What [our Founding Fathers] did required strength. It required them to stand up and hold the line and be counted. And so as we look at all the things we have to fight against, we fight against this militant left. We fight against corporate media. You have big tech. You have universities doing all this stuff. Even woke corporations now are getting in on this. There's a lot of stuff that we've got to be willing to stand up against and hold the line. I think there's no substitute for having courage. To showing the courage of your convictions. It's very easy to stand for the right things when the winds are blowing at your back. It's much harder to do that in the midst of stormy seas. It's much harder to do that when people are firing arrows at you all the time. I have experience in fielding a lot of that incoming fire.

But when you stand up, when you don't back down, I can tell you, Republican voters throughout my state of Florida, they appreciate you for it. They will walk over hot coals with bare feet to be able to support Republican candidates if the Republicans will stand up and stand up for them. So my message to all of you is stand your ground, hold the line, don't back down. And I can tell you this ... I have only begun to fight.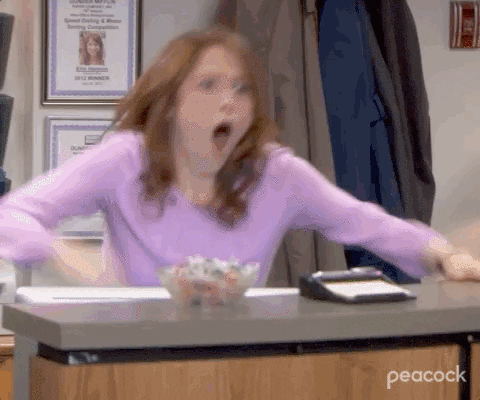 This could all just be a coincidence and I'm jumping to conclusions. Maybe DeSantis is a closet Steelers fan. I'm sure it will just be coincidental when DeSantis visits the Iowa State Fair, stops by a pancake jubilee in Wisconsin, and starts to hang out with the governors in Arizona and Georgia more. All just coincidental.
I will be piiiiiiiiiiised if it all is.
Looking for a fashionable way to support Louder with Crowder? Get your swag at Crowdershop today!