Each day we overwhelm your brains with the content you've come to love from the Louder with Crowder Dot Com website.
But Facebook is...you know, Facebook. Their algorithm hides our ranting and raving as best it can. The best way to stick it to Zuckerface?
Sign up for the LWC News Blast! Get your favorite right-wing commentary delivered directly to your inbox!
Big Tech
Ron DeSantis Proposes ACTUAL LEGISLATION to Combat Big Tech
February 02, 2021
"I want action tonight,
Anti-Big Tech legislation all night."
-Poison, "I Want Action" (2021 Zuck Fuckerberg Remix)
Finally, a Republican politician is doing something that isn't just saying words. Not that I don't enjoy Big Tech hearings from a content standpoint. Watching Jack Dorsey and Mark Zuckerberg look stupid is fun for the whole family. But Jack and Zuck were dismissed. Nothing was done. Republicans lost the Senate and will probably tell us if we re-elect them, they'll totally do something this time! We can believe them...again. Or, we can tell them to shove their campaign promises up their keesters. Because Gov. Ron DeSantis, who is CURRENTLY in power, is proposing actual legislation.
Sure, he *just* means for Florida. For now. Let's not pretend that he doesn't know that we know that he knows that we know he's thinking of running for president. That would be embarrassing for both of us.
LIVE: Gov. Ron DeSantis at the Florida State Capitolyoutu.be
Some highlights:

Provide users the option to opt out of the various algorithms these platforms use to steer or suppress content.
Provide users the ability to bring lawsuits against tech companies for violations of these requirements under Florida's Unfair and Deceptive Trade Practices Act.
Imposing a daily $100,000 fine on a tech company that deplatforms a candidate for elected office until access to the platform is restored.
If a tech company promotes one candidate for office against another, the free promotion must be recorded as a campaign contribution.
If a tech company uses algorithms to suppress or prioritize the access of any content related to a political cause or candidate on the ballot, that company will face daily fines.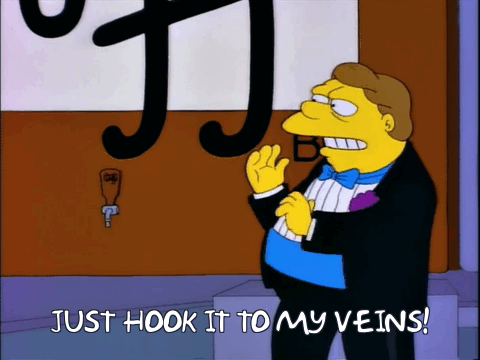 Whether the legislation goes anywhere, there are high-priced Floridian political operatives who can better answer that. I know nothing about Florida politics. Plus I'm sure the companies who may be targeted are going to have something to say about it. We'll probably get more hearings. Who knows?
But this legislation is at least something tangible. It's identifying a perceived problem and listing penalties and courses of action if those perceived problems continue. It's something citizens can read. They can debate it and discuss it. They can decide to only support elected officials and candidates who support the plan. DeSantis proposed a thing. An actual thing. An actual thing that, *should* he run for higher office, could, in theory, become a nationwide campaign issue. Just sayin'.
Whether it goes anywhere or not, that depends on a number of factors. But it's a start.
Crowder SUES Facebook! | Louder With Crowderyoutu.be
Need a quick laugh? Check out and subscribe to our CrowderBits YouTube channel for Louder with Crowder skits, opens, and parody videos!