Ron DeSantis Drops Epic Nickname for Joe Biden: 'Lockdowner'
February 15, 2021
At this rate, we should just consider Gov. Ron DeSantis the 2024 front-runner. The competition is a little unfair. DeSantis gets the (political) benefit of being the governor of the most important swing state during a pandemic. Both the Biden White House and the media (but I repeat myself) are focused on him. Plus, trying to attack his record allows people to ignore the gross negligence and incompetence of Gov. Chris' Idiot Brother out of New York.
DeSantis joined Fox Business for a wide-ranging interview over the weekend. He hit Cuomo. Florida reopening schools while other states haven't was another topic. Then we got to the White House mandating possible travel restrictions on Florida. You see, Florida isn't as locked down as some other states. This upsets Joe Biden, who is all about a good lockdown. Whether or not lockdowns actually work is open for debate (though not really). Biden hearts lockdowns. DeSantis doesn't. The media acts like DeSantis is the weird one. Hence, this new epic nickname for our current president.
DeSantis reacts to Cuomo's COVID-19 response: 'Media had a different narrative'youtu.be
We focus on lifting people up. People view Florida as a place where they can follow their dreams.

Biden is a lockdowner, his advisers are lockdowners,. Lockdowns don't work, we've demonstrated that. We're not turning back, Maria, and they won't be able to get away with targeting Florida.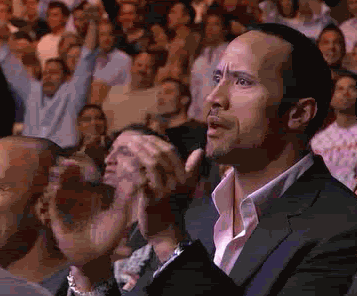 I'm not sure if this was a premeditated nickname, or if it just came naturally. I'm also not sure of the context. Is it "lockdowner" as it someone who actively locks down? Or is the focus more on "downer?" Where the person ignores EVERY positive development to focus on the one negative? Possibly even exploiting the one negative for political reasons. Which would of course be a silly thing to suggest. The "lockdowners" totally make all their decisions based on science. In a related story, as I typed the previous sentence, monkeys just flew out of my butt
However DeSantis meant to use the nickname, it totally works! Accident or no, I say we all run with it.
This Week In Feminism! Ep.01 | Louder With Crowderyoutu.be
Not subscribed to the podcast?Fix that! It's completely free.