Ron DeSantis Isn't Done Triggering the Left: 'Kids Don't Need to Be Wearing Masks ...'
May 12, 2021
All due respect to former UFC Champion Chris Weidman, Ron DeSantis should be the one walking out to Tom Petty's "Won't Back Down." America's Governor had a video removed from YouTube saying that — *gasp* — kids may not have to be wearing masks. What with the generally low transmission rate and whatnot. He went against the accepted narrative that week, and YouTube leapt into action protecting us from hearing such things for our own good.
Here DeSantis is, in his role as governor, holding a press conference. A local NBC affiliate recorded said press conference and put it on YouTube so people could be informed as to the words the governor said. Whether or not you agree with those words is up for you to decide. But I'm guessing you and I hold similar opinions. Also, please note the diverse group of voters behind DeSantis applauding as he speaks.
Children shouldn't wear face masks in school, Florida's governor saysyoutu.be
What's our direction to the school districts and other schools? Our direction is relatively simple: Have a normal school year. That's what we want. That's what will happen. And I'm looking forward to doing that. A lot of the charter schools ... they had a normal school year. I think that's where we need to be. I think a lot of schools have gone in that direction now.
Wait for it, because here's the part that may or may not contradict the CDC. The same CDC whose "sciency" opinions have been compromised after bending over and taking it up the pooper from the teachers' unions.
These kids do not need to be wearing these masks. I'm sorry, they don't. We need to be able to let them be kids and let them act normally. And that's what should be the case in the fall throughout the school year.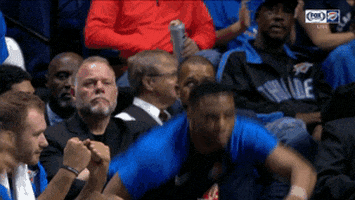 Masks and/or the wearing of them are the contentious focal point. But let's not sleep on the reason Ron DeSantis was holding the press conference. It wasn't just to stick it to panic-porn-addicted leftists. He was announcing the largest school choice expansion in state history. $200 million, allowing 61,000 new students "to become eligible for taxpayer-funded vouchers that will help families pay for private tuition and other education expenses." That's a pretty big deal. That's another in a long line of conservative reforms that have been signed into law this year. Conservative reforms that, SHOULD America's Governor look to run for higher office, conservatives throughout the country might be interested in. Just saying, there's a reason GOP insiders are starting to unload their oppo.
For now, DeSantis has to worry about his opponent next year for re-election. It's Charlie Crist. Yes, THAT guy.
Get your content free from Big Tech's filter. Bookmark this website and sign up for our newsletter!
LIBERAL PRIVILEGE: Joy Behar MISGENDERS Caitlyn Jenner... Nobody Cares! | Louder With Crowderyoutu.be