Ron DeSantis Summarizes Joe Biden's National Address in One Word: Insane
March 14, 2021
Joe Biden addressed the American people on Thursday night and said if we behave ourselves, we might be granted a little freedom on the Fourth of July. If we don't, Biden might have to reinstate restrictions. I think that's crazypants. If you're reading this blog post, you most likely have an orifice in mind where the president can stick those restrictions. Equally as unamused is a guy who will, God willing, be Biden's opponent in a few years, Florida Gov. Ron DeSantis.
Gov. Ron DeSantis calls Biden's plan insaneyoutu.be
To even contemplate doing any type of lockdown, honestly it's insane. That's not gonna happen in the state of Florida. We're gonna continue doing what works, but under no circumstances would we entertain anything of the sort.
To put it another way: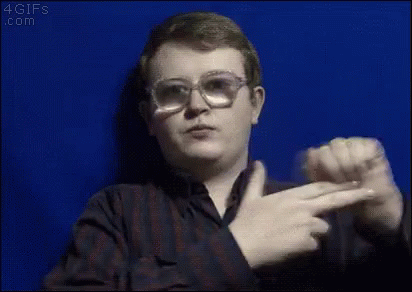 Anyone working in the White House who thought Thursday night was a winning message needs to be drug tested. I'm not sure who the target audience of Biden's national address was. Maybe it was the mainstream media. But Joe Biden could have farted and drawn a face on his hand like Señor Wences, CNN would have praised him as the second coming. When a more accurate way to describe Biden would be one DeSantis came up with: a "lockdowner."
The Florida governor has been successful in dealing with the pandemic by NOT blindly listening to the "experts" working out of DC. He's been so successful, Joe Biden's own COVID adviser couldn't explain why. Joe Biden says maybe if the stars align, we can have a small gathering four months from now. In Florida, you could have done that last night. You could have done that last Thursday while watching Biden meander, and wonder who these people were that didn't already celebrate the Fourth of July last year. DeSantis, for the most part, has been doing the opposite of what Biden wants. He's got a 53% approval rating for it. The governor didn't even need to send out $1400 checks to everyone.
Anytime Joe Biden says something ridiculous about the pandemic, I pray that Ron DeSantis is the first person the media turns to for response. The contrast between the two of them couldn't be more clear.
RANT: What White-Supremacists and the Far-Left Have In Common... | Louder With Crowderyoutu.be
Need a quick laugh? Check out and subscribe to our CrowderBits YouTube channel for Louder with Crowder skits, opens, and parody videos!