Each day we overwhelm your brains with the content you've come to love from the Louder with Crowder Dot Com website.
But Facebook is...you know, Facebook. Their algorithm hides our ranting and raving as best it can. The best way to stick it to Zuckerface?
Sign up for the LWC News Blast! Get your favorite right-wing commentary delivered directly to your inbox!
Liberal Media
Ron DeSantis Unloads Over 'Debunked' Hit Piece, Provides Facts '60 Minutes' Refused To
April 06, 2021
Ron DeSantis wasn't going to stay quiet for long.
"60 Minutes" ran what some are calling a "hit piece" on the Florida governor, claiming shenanigans over him working with Publix to get needles in arms. This isn't the first time the media has attacked DeSantis for being TOO effective at getting Floridians V-worded (sorry, it's Facebook). "60 Minutes" was just the first to deceptively edit the governor's comments from a press conference other reporters were at. DeSantis let other people defend him throughout the day. Monday night, it was his turn.
DeSantis hits back at 'deceptively edited' '60 Minutes' 'hit piece'youtu.be
What we have done has worked. And they didn't want to discuss that. ... They tried to act like there was a conspiracy with Publix, ignoring the fact that other pharmacies were involved before Publix, doing all our long-term care facilities. And ignoring the fact I met with the county mayor, a Democrat who said what 60 Minutes has done is bunk. Palm Beach calculated 90% of their seniors lives within a mile and a half of a Publix. When we put it in there, their numbers started going through the roof. ...

What [60 Minutes] didn't tell you also, Tucker, is when there was a need in a more rural part of the county ... we set up a separate site. ...

[60 Minutes] didn't tell you that we were doing African-American church vaccination drives before Publix ever gave a single shot. ...

[60 Minutes] didn't tell you that hospitals were doing shots starting in the third week of December because it didn't fit the narrative.

[60 Minutes doesn't] believe in facts. It was a political narrative. It was done with malicious intent and reckless disregard for the truth.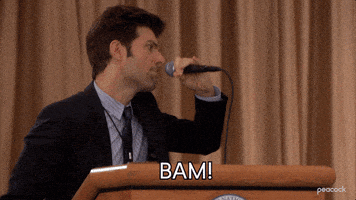 It's obvious the left views Ron DeSantis as a threat to Joe Biden in 2024. He appeals to every faction of the right AND has a stellar record to back it all up. Plus, as the media tried making him out to be a pandemic villain, they inadvertently gave him invaluable experience talking to a national audience.
Expect more hit pieces like from "60 Minutes" in the future. Expect Ron DeSantis to continue not suffering the fools responsible for them.
Get your content free from Big Tech's filter. Bookmark this website and sign up for our newsletter!
BASED DeSantis vs. The FAKE News! | Louder With Crowderyoutu.be