Dan Crenshaw Blasts Facebook, Democrats for 'Culture Against Free Speech.' Haven't We Heard This Before?
March 26, 2021
There was another hearing in Washington, D.C., today. Mark Zuckerberg and Jack Dorsey with his stupid beard Zoomed into another hearing on "free speech" and Big Tech. Democrats know they can't actively criminalize speech. Not yet, anyway. So they want the Big Tech platforms to act as their proxy. Dan Crenshaw called them out on it. It's was a lovely speech. He says a lot of things you'll agree with.
Dan Crenshaw: "Death of the First Amendment will come" if we don't reign in Facebookyoutu.be
There's a growing number of people in this country that don't believe in the liberal values of free speech and free debate. I promise you the death of the First Amendment will come when the culture no longer believes in it. When that happens, when it becomes okay to jail or investigates citizens for speech, like has happened in Canada and throughout Europe ...
Here's the most recent example from Canada.
... their culture turned against free speech. You all sitting here today as witnesses are part of the culture. You can stand up for the spirit of open debate and free speech, or you can be the enemy of it. Your stance is important, because it's clear that many want to weaponize your platforms to get you to do their bidding for them.
Rah f'n rah, go team!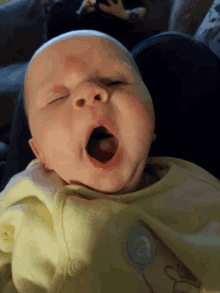 I'm not the only one sick and tired of these hearings that go NOWHERE and a do-nothing GOP who joins in the theater. Crenshaw gets a modicum of a pass because, unlike GOP senators who also have entertained with lovely speeches, he hasn't been in power to do anything. Once the GOP regains the House, he's on the clock and is getting less than a year to back up these words with actions. But outside Ron DeSantis putting forward actual legislation, the GOP talks a big game and proceeds to not do shit. Hearings where they Skype with nerds while having their heads lodged up their rectums, while an impressive trick, doesn't count as "doing something."
"It's clear [the left] wants to weaponize Big Tech platforms against free speech." Hoss, they're doing it now. And the Big Tech platforms are happy to do so on the Democrats' behalf. Our company is a prime example. We're already suing Facebook over it. On top of that, in the past two weeks alone:
So Republicans yelled at Zuck and Jack on a glorified conference call again. Republicans did this last year WHEN THEY WERE IN POWER, and the Big Tech companies blocked a newspaper from sharing a news article. I'm still not sure if this will get throttled by uttering the words "Bunter Hiden." The end result? Twitter said "oopsie" and Republicans who WERE IN POWER AT THE TIME told them never to let it happen again. I just gave you three examples of it happening again.
Now, the GOP is out of power. The leftists in power have made it clear they'll do anything to silence dissenting viewpoints, with an entire industry of activist reporters and tech employees cheering them on. Do you think it's a coincidence that Zuckerberg came out for repealing Section 230 now? If you believe that, you probably believe a computer algorithm is what decides if you even got to see this post on Facebook.
But hey, Republican politicians give rousing speeches where they occasionally raise their voices. Good for them!
Crowder's Half-Asian Lawyer Talks NEW DEVELOPMENTS Against Big Tech | Good Morning #MugClubyoutu.be
Need a quick laugh? Check out and subscribe to our CrowderBits YouTube channel for Louder with Crowder skits, opens, and parody videos!