Each day we overwhelm your brains with the content you've come to love from the Louder with Crowder Dot Com website.
But Facebook is...you know, Facebook. Their algorithm hides our ranting and raving as best it can. The best way to stick it to Zuckerface?
Sign up for the LWC News Blast! Get your favorite right-wing commentary delivered directly to your inbox!
Big Tech
Facebook's Policy Communication Director Admits to Reducing Distribution on Joe Biden Article
October 14, 2020
Recently I let y'all know Facebook has threatened to de-platform the Steven Crowder official page due to what they say is "clickbait" and repeated violations of community standards (sharing information from the CDC). On Tuesday, Facebook slapped the Joe Biden Arizona Rally article with a fact-check saying it was mostly false. Today, Wednesday, a rather unflattering article from the New York Post claims there are emails which show Hunter Biden introduced his father Joe Biden to a Ukrainian energy executive. Today, Tuesday, Facebook's Policy Communication Director admits "we" (Facebook?) to reducing its distribution of the New York Post on Facebook and said it's eligible to be fact checked.
While I will intentionally not link to the New York Post, I want be clear that this story is eligible to be fact ch… https://t.co/z2GgaaUUMl

— Andy Stone (@Andy Stone) 1602688215.0
Screen capture of the tweet in case it's deleted:

Since we're here, here's Andy's Twitter bio:
Since he doesn't say his title here, I skipped over to LinkedIn and found this: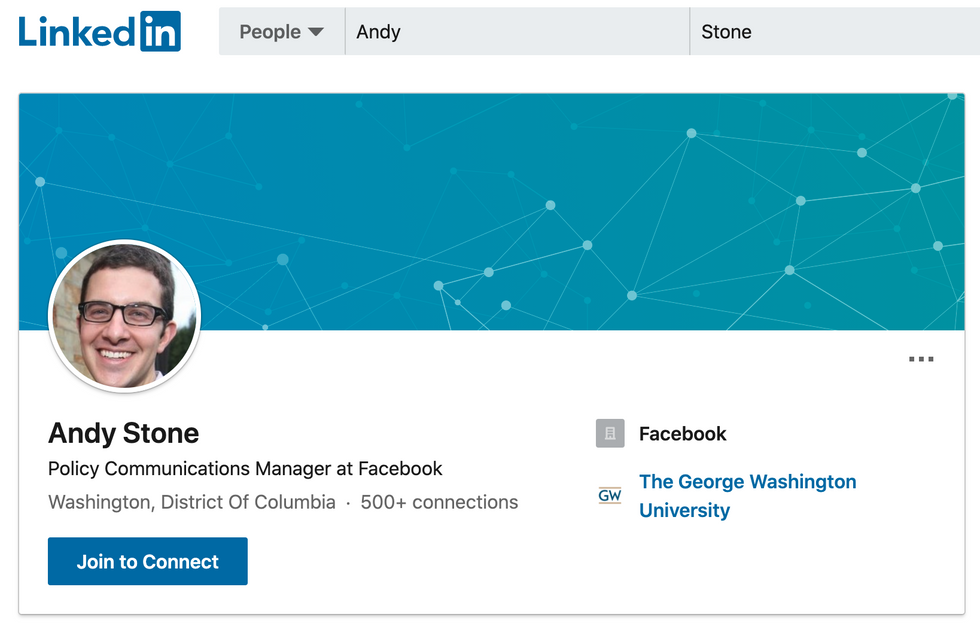 Andy Stone is either a director or manager of policy communications at Facebook (he has both listed on his LinkedIn profile), so when he says on Twitter "In the meantime, we are reducing its distribution on our platform" I assume by "platform" he means "Facebook" and by "we" he means the staff he directs.
Here's what's listed underneath "Facebook" on Andy's past employment. Tell me if you spot something.
I spy with my little, little eyes a number of positions with DEMOCRATS and no position with REPUBLICANS.
In the words of the illustrious Steven Crowder:
At what point is @Facebook election meddling? https://t.co/xMrunzQlNM

— Steven Crowder (@Steven Crowder) 1602690078.0
Seems like an obvious answer to me. What say you?
Also, join our newsletter, y'all. The reason should be self-explanatory.
Confirm Amy Coney Barrett | Part Two | Change My Mindyoutu.be
Need a quick laugh? Check out and subscribe to our CrowderBits YouTube channel for Louder with Crowder skits, opens, and parody videos!