Each day we overwhelm your brains with the content you've come to love from the Louder with Crowder Dot Com website.
But Facebook is...you know, Facebook. Their algorithm hides our ranting and raving as best it can. The best way to stick it to Zuckerface?
Sign up for the LWC News Blast! Get your favorite right-wing commentary delivered directly to your inbox!
Big Tech
Sen. Hawley Brilliantly Worked That Hunter Biden Story into the Amy Coney Barrett Hearings
October 15, 2020
Hypothetically speaking, there was a story about Hunter Biden in the news on Wednesday. You wouldn't know it by scrolling Facebook or Twitter. On a completely unrelated topic, feel free to click this link and then click this link before you move on. For no apparent reason whatsoever.
Most of the Amy Coney Barrett hearings were Democrat senators bringing up hypothetical cases and situations to try to paint the heir to the Notorious RBG as a partisan. That's when Republican Senator Josh Hawley decided to bring up a hypothetical of his own.
I think it's only fair that I ask whether hypothetically speaking, just hypothetically, if there were, let's say, a vice president of the United States, who hypothetically had an adult son, who hypothetically worked for a foreign oligarch, who then sold access to his father, the vice president, and then his father then intervened in a case to make sure that that oligarch wasn't prosecuted, hypothetically, would that constitute the kind of foreign corruption that the Constitution's concerned about?
Judge Barrett of course could not answer that hypothetical either. Much to Sen. Hawley's "dismay."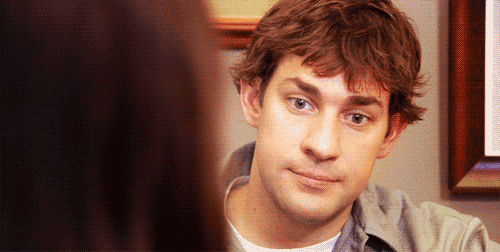 Of course, he was talking about the bombshell story from the New York Post that included what may be Hunter Biden's emails and may have tied Joe Biden to some of his Ukrainian business dealing. It's all alleged, but both Facebook and Twitter spent all day Wednesday working overtime to make sure you didn't see it. Which, ironically enough, Sen. Hawley is the senator who is leading the charge to force Big Tech companies to nut up or shut up whether they are a "platform" for everyone or a "publisher" that censors opinion they don't like, effectively forfeiting the government protections they get if they are still the former.
Basically, expect to be hearing a lot more from Josh Hawley relatively soon. And that's not a hypothetical.
THUG LIFE: Judge Amy Coney Barrett | Louder With Crowderyoutu.be
Not subscribed to the podcast?Fix that! It's completely free.