Each day we overwhelm your brains with the content you've come to love from the Louder with Crowder Dot Com website.
But Facebook is...you know, Facebook. Their algorithm hides our ranting and raving as best it can. The best way to stick it to Zuckerface?
Sign up for the LWC News Blast! Get your favorite right-wing commentary delivered directly to your inbox!
Big Tech
Twitter Suspends Steven Crowder's Account AGAIN. Still No Reason Given!
March 26, 2021
Groundhog Day is supposed to just be a movie, and yet we find ourselves repeating certain aspects of the social media game far too regularly. On Friday morning, Steven Crowder awoke to an email notifying him his Twitter account had been suspended again. Did they give him a reason? Don't be silly. Of course not. Here's what Twitter's told us so far: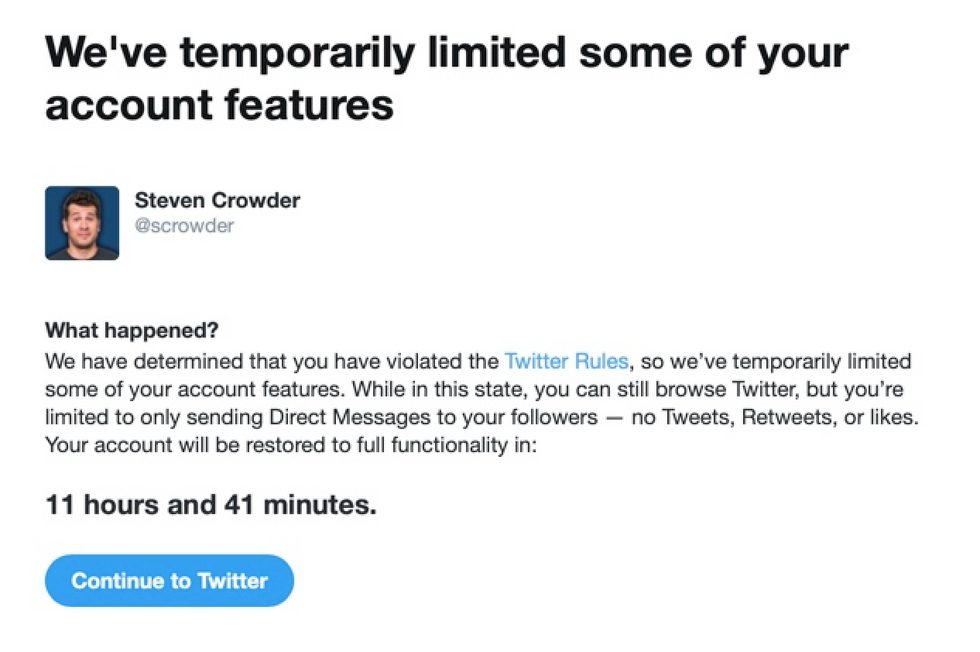 What Twitter rules did the account violate? Unclear.
What tweet violated the rule? Unclear.
Did Twitter make anything at all clear? No.
Naturally I went to the timeline to look for any tweet posted recently or semi-recently which may have violated some vague Twitter Rule. And what do you think I saw?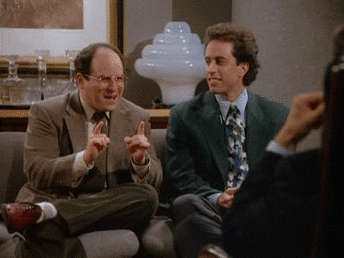 George Costanza Seinfeld GIFGiphy
Unless Twitter is upset that we've been dunking on Biden for the past several days, in addition to firing holes in the gun control agenda narrative (see what I did there?), Twitter suspending the account makes little sense.

Hey, if Twitter was clear in any way at all, had they specified "It was this tweet, for this rule, go remove it you conservative heathen" we could at least have a conversation. But that's not what happened. Instead we're dealing with a "platform" which pushed us out of its sandbox with no other explanation besides "YOU SHOULD JUST KNOW!"
So rational.
We're exploring some options other than just texting each other about how annoying Twitter is. Lawyer Bill Richmond is actively involved. If you have a Twitter account, share this story. If you don't have a Twitter account, congratulations for the better than average mental health. Stop bragging about it, we get it, you're happy. Good for you.
In all seriousness, how is Twitter behaving like a platform and not a publisher? And why are we getting nothing but talk, talk, talk from our elected betters when there appears to be some pretty egregious violations of the First Amendment at play?
Keep up to date. Sign up for our newsletter, and go follow us on Instagram.
And don't you dare watch the live stream of Biden's bumbling press conference.
Crowder TAKES OVER Biden's 1st Press Conference! | Louder with Crowderyoutu.be
Not subscribed to the podcast?Fix that! It's completely free.