Watch: Billy Porter freaks out over Ron DeSantis, accuses him of launching a Civil War..."of the mind"
March 22, 2023
Left-wing actor and activist Billy Porter found himself on the same side as Donald Trump this week in attacking Ron DeSantis. Apparently, Porter confused DeSantis with Professor X from the X-Men and accused DeSantis of launching a war on your brain.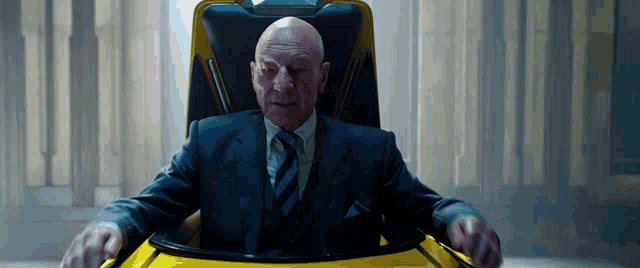 Porter was on with the shrill harpies from The View. But for a change, the male at the table was the one who wouldn't calm down. Behar set him up to attack DeSantis over "family-friendly" drag shows. The View has already come out in favor of exposing children to sexual revues, and think DeSantis is the weird one for being against it.
Porter thinks it's darker and much more conspiratorial than that. Because of course he does.
Unhinged actor Billy Porter screams about DeSantis carrying out a "civil war of the mind" because he's cracking on kids being sexually exploited at drag shows. "They're messing with our minds!" he screamed.
Joy Behar calls it a "war" on trans people.
"LEAVE US ALONE!" he screams. pic.twitter.com/J4EL9sONHG
— Nicholas Fondacaro (@NickFondacaro) March 21, 2023
What are we talking about, and what are we doing?! And everybody is so scared because, "oh, if we do that, we might have a civil war." We're already in a civil war, y'all! It's a civil war of the mind! They're messing with our minds! We're already in it, you know! I'm sorry. Y'all -- you get me on this show, y'all get me so riled up!
Joy Behar agreed that a "civil war of the mind" is a good point. Joy Behar also gets confused about what year it is and why Phil Donohoue won't return any of her phone calls.
If I could be so bold, maybe instead of a civil war for the mind... there are just people who think children shouldn't be exposed to sex shows -- least of all, not when they are a captive audience in school -- and DeSantis is willing to fight for them.
There have always been drag shows. Adult men would dress up like women, give themselves a double entendre for a name, tell some raunchy jokes, and entertain ADULTS in bars. If that's your thing, fine.
Then minors would dress up like women and entertain male adults in bars. Conservatives said, "hey, this seems inappropriate."
The left doubled down with "Drag Queen Story Time." Conservatives said, "guys, let's leave children alone because this is wrong."
Now, the radical left believes exposing children to half-naked men (and glorified Penthouse Forum letters) is the ONLY way to teach them about tolerance. And if you DON'T support all drag queens all the time, you hate every single one of the Ls, Gs, Bs, especially the Ts, Qs, As, Is, other Is, Ps, and whatever the hell the +s are.
Americans voicing their opposition isn't a "civil war." All the left had to do is leave children out of it. They couldn't. Now parents are speaking out.