Watch: Potential GOP presidential candidate shows off the flamethrower Santa Claus brought her for Christmas
December 27, 2022
Editor's Note: Brodigan got his Dakotas confused. The post has been edited to reflect proper geography.
What did you get from Santa Claus this year? Suddenly, my Prepdeck and Bills Starter pullover seems lame in comparison to what Kristi Noem got. South Dakota's smokeshow of a governor got a flamethrower! A badass one too. Though, I'm not sure if there is such a thing as a non-badass flamethrower.
She showed off her new toy on a pile of unsuspecting cardboard boxes. That is one way to discard of the pile from Amazon that grows during the holidays.
I fibbed a little in my headline. The flamethrower wasn't a gift from Santa Claus. It was a Christmas gift from her staff. I now need to know about the brainstorming session, and what gifts were rejected in favor of a flamethrower.
Staffer #1: Let's get her one of those giant blankets.

Staffer #2: Let's get her a gift card to Applebee's.

Staffer #C: Let's get her a flamethrower.

Staffers #1 and #2: ...wait, can we do that?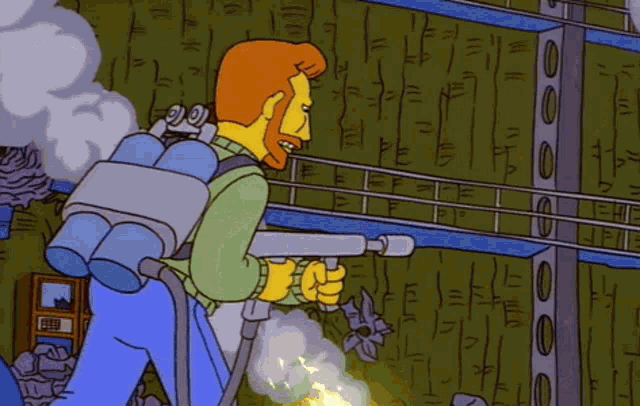 It's quieted down somewhat, but Noem is one of the names mentioned as a potential presidential candidate. She was the first to take a stand against the government SCHMOVID mandates, even before Ron DeSantis. She was also an early critic of Biden's energy-dependence-killing executive orders. Though she did waiver when it came to protecting women's sports. She's since corrected herself, but it's still something to be hashed out during the debates.
Now she also has a flamethrower. If she does decide to run for president and doesn't set anything on fire during her announcement, it will bring much disappointment.
Editor's Note
LwC is on Substack now! Each day we overwhelm your brains with the content you've come to love from the Louder with Crowder Dot Com website.. but algorithms hide our ranting and raving as best they can. The best way to stick it to Big Tech? Subscribe to For the Content!
LWC CHRISTMAS SPECIAL 2022! | #MUGCLUBFOREVERyoutu.be