Each day we overwhelm your brains with the content you've come to love from the Louder with Crowder Dot Com website.
But Facebook is...you know, Facebook. Their algorithm hides our ranting and raving as best it can. The best way to stick it to Zuckerface?
Sign up for the LWC News Blast! Get your favorite right-wing commentary delivered directly to your inbox!
Police
Florida Sheriff Explains Riots vs. Protests Slow Enough for Liberals to Understand: 'Pay Attention'
April 20, 2021
Florida sheriffs are simply cut different. Should the Second Amendment be needed to defend your family from rioters, Florida sheriffs have your back. And that was BEFORE future President DeSantis signed Florida's new anti-riot laws. Polk County Sheriff Grady Judd (which is an awesome name for a sheriff) made clear LAST YEAR that Florida won't be suffering rioting fools. Peaceful protests are still encouraged. Though not everyone seems to know the difference between protesting peacefully and rioting violently. Yes, even with Florida's new laws.
If you are one of those knuckleheads, Sheriff Judd has visual aids.
Sheriff Grady Judd shows flashcards comparing riots and protestsyoutu.be
We saw folks' businesses burn around this nation who literally had worked their entire life and had every penny of their life savings involved. And what OUR governor said is, "That's not happening here." And we're going to be proactive. And we're going to make sure people are safe. ...

Pay attention. We've got a new law and we're going to use it if you make us. We're going to protect the people. No longer will people walk up and surround you, as a citizen of Florida or a visitor of Florida, surround you while you're eating dinner at an outdoor cafe in a big mob without there being immediate consequences and arrest. It's not acceptable. ...

We can tell the difference [between peaceful protest and violent riot]. And I'll guarantee you that you'll be able to tell the difference if you come here and riot.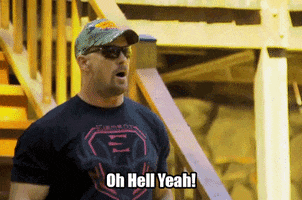 The open question right now is how much of this law we'll be seeing in action in the upcoming weeks. Seattle and Portland are like Lord of the Flies. Minneapolis is a powder keg growing increasingly flammable thanks to Democrat politicians who want it that way. The mayor of Minneapolis was the latest to flick matches at dynamite, claiming that regardless of what a jury of his peers says, George Floyd was killed by cops. Anything short of Chauvin being executed live on YouTube, and this country is going to implode. Leftists will make sure of it. They've spent the last year encouraging it.
That's no longer the case in Florida. I don't want to see this law in action. However, I am curious to see the results.
Get your content free from Big Tech's filter. Bookmark this website and sign up for our newsletter!
Maxine Waters NEEDS to be Charged!| Louder With Crowderyoutu.be