Freshman Congressman Annihilates Pelosi's Stimulus Plan Point by Point in Only Four Minutes
February 07, 2021
You may not know Congressman Byron Donalds. He's one of the freshman congressmen who helped give Nancy Pelosi the slimmest majority in decades. If his debut speech is any indication, we'll be hearing a lot more from him. Nancy Pelosi has been accused of holding up COVID relief just because Donald Trump was president. Now that we have a president she likes, the stimulus has to get rammed through. The rub is what's actually going to help people and what is just Democrats sneaking their agenda into law under the guise of "COVID relief."
Rep. Donalds only needed four minutes to take apart the left's arguments. This will bring a tear to your eye. Be sure to tip the hat to NotTheBee.
FL Rep. Byron Donalds' First Floor Speech: "Why Should Florida Have to Pay for New York?"youtu.be
This budget resolution is not about economics. It's not about COVID-19. It's not about helping our schools reopen. This budget resolution is purely politics. It is an opportunity to push through an agenda through budget reconciliation, where if you actually studied our economy and studied the fact that now close to 40 million Americans have been vaccinated by group, the vaccine from the previous administration, we are on track to getting reopened. We should study this, we should be more targeted, and we should not be putting forward a massive spending bill where no study has ever been given.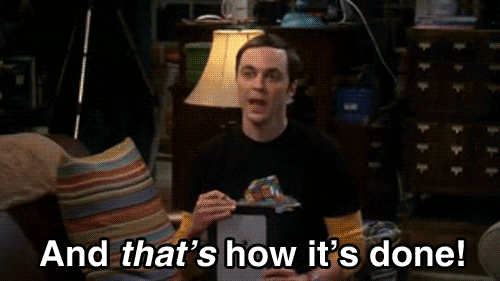 I'm hardly the only conservative who's ready for some fresh voices to step up. Even with some of our favorites, there's been a lot of talking and not a lot of actual accomplishing of promises. Whether Rep. Donalds is one of those voices remains to be seen. But his debut on the House floor is promising. To paraphrase former Majority Leader Sen. Palpatine, "You, Byron Donalds. We shall watch your career with great interest."
Crowder's Knee EXPLODES...AGAIN! | Louder With Crowderyoutu.be
Not subscribed to the podcast?Fix that! It's completely free.