Each day we overwhelm your brains with the content you've come to love from the Louder with Crowder Dot Com website.
But Facebook is...you know, Facebook. Their algorithm hides our ranting and raving as best it can. The best way to stick it to Zuckerface?
Sign up for the LWC News Blast! Get your favorite right-wing commentary delivered directly to your inbox!
Nancy Pelosi Shares Story About Joe Biden and Grandkids That's Absolute Cringe
March 05, 2021
We all had fun on Thursday at Joe Biden's expense. There was an awkward viral video of Joe Biden, after offering to take questions, having his feed cut, presumably by the White House. Conservatives thought it was funny because of Biden refusing to take questions from the press. But we had a little too much fun. The independent "fact" checkers are circling the wagons. So much so that I can't even share yesterday's post. Apparently, you can get dinged for even linking to posts the "fact" checkers have deemed naughty.
As it turns out, Biden wasn't the cringiest part of the video. That award goes to Nancy Pelosi, the "Nance" in question. Here's a link to the full video if a conversation between Pelosi and Biden interests you.
In order to open these doors, we do not say "open sesame." We say "open Biden!" That's our magic word.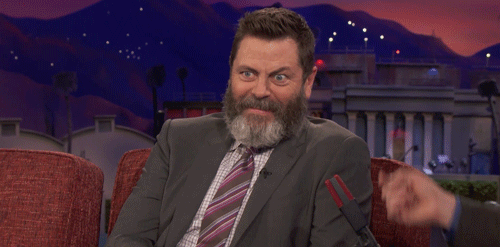 Now that you've seen the viral clip and had the cringe moment the rest of us did, here's the context. Because on Facebook, we can't just have fun with viral videos at the expense of people we don't like.
Nancy Pelosi shared a story about when the Pelosi and Biden grandchildren used to pal around together. And when they would go through a revolving door, they said "OPEN BIDEN" instead of the traditional "open sesame." Get it? It's an amusing anecdote! It was meant to humanize Joe Biden before discussing a $1.9 trillion dollar stimulus package critics say doesn't actually provide the relief it claims to. A bill that allegedly pays off Democrat special interest groups. Lots of them. Oh, and not everyone may get a $1,400 check.

But hey! Nancy Pelosi made a funny. One she found so humorous, even her Botox-riddled face was able to make a smile. It may be petty for me to have shared this, but I'm okay with that. I shouldn't be the only one to have that creepy grin and chuckle haunting me.
Illegal-Immigrants With COVID: The Left Doesn't Care | Louder With Crowderyoutu.be
Need a quick laugh? Check out and subscribe to our CrowderBits YouTube channel for Louder with Crowder skits, opens, and parody videos!