Each day we overwhelm your brains with the content you've come to love from the Louder with Crowder Dot Com website.
But Facebook is...you know, Facebook. Their algorithm hides our ranting and raving as best it can. The best way to stick it to Zuckerface?
Sign up for the LWC News Blast! Get your favorite right-wing commentary delivered directly to your inbox!
Politics
Nancy Pelosi Claims She Would've Whacked Capitol Rioters with Her Stiletto, Declares She's a 'Street Fighter'
April 14, 2021
Reporters are still asking Nancy Pelosi about the "Capitol riots" for some reasons. They were over three months ago. If an intrepid media member wanted Pelosi's insight on civil unrest, you'd think they could find more recent examples. The Capitol riot lasted thirty minutes. Other more recent riots last three days, currently. Riots where elected officials are terrorized and rule of law is replaced by rule of mob. But far be it from me to question another news outlet's editorial direction. I'd rather mock Pelosi's claims of being Bertha Badass.
According to the poster child of what happens to your brain after one too many Botox injections, those Capital rioters are lucky Nancy Pelosi didn't get to them first. She would have hulked up when her old lady strength kicked in.
"Well, I'm pretty tough. I'm a street fighter. They would have had a battle on their hands."

Pelosi joked that she had a weapon on her in the form of her stilettos.

"I would have had these," she said while lifting up her foot, according to USA Today.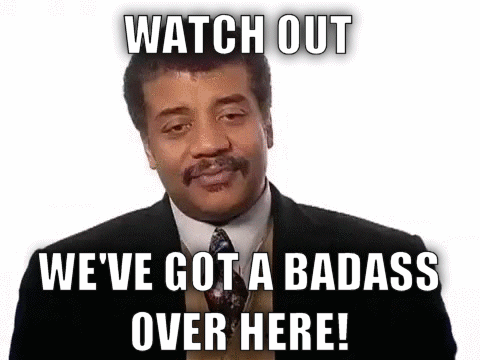 Let's start with Nancy Pelosi in stilettos. A) eww, gross, and B) I didn't know they made orthopedic shoes with heels on them. You would think that would defeat the purpose of orthopedic shoes. But I guess as long as they match your power suit, I'm not one to judge.
Leftist Pelosi boosters are all YASSSSS KWEEN over the idea of Pelosi beating the rioters with her own two hands. Or at least hitting that one guy with her purse as he walked out of the building with her podium. But let's be honest with ourselves. Nancy Pelosi isn't the fighter. Nancy Pelosi is the person who starts fights, then hides behind the biggest person yelling, "You're lucky Cecil is holding me back! Otherwise, I'd be giving you what for!"
Pelosi is also the type of person who would start a fight, trip over her own two feet, then sue the building for medical expenses. It's never because she's old AF and no longer has the motor skills of a younger, spry 65-year-old. It's obviously because of the poor lighting!
If Nancy wants to talk tough and shake her cane at people, OK. But think of it in video game terms. Option A is Speaker Pelosi. Option B is whatshisface in the Viking helmet. CHOOSE YOUR FIGHTER!
Get your content free from Big Tech's filter. Bookmark this website and sign up for our newsletter!
Common Sense Gun Control is Nonsense | Change My Mindyoutu.be