Each day we overwhelm your brains with the content you've come to love from the Louder with Crowder Dot Com website.
But Facebook is...you know, Facebook. Their algorithm hides our ranting and raving as best it can. The best way to stick it to Zuckerface?
Sign up for the LWC News Blast! Get your favorite right-wing commentary delivered directly to your inbox!
joe biden
Whoops: Joe Biden's Commission on Packing Supreme Court Releases Report, Tells Him it's a Bad Idea
October 15, 2021
There goes that idea, liberals!
Donald Trump, for all his faults, did what no other Republican had done. He appointed THREE Supreme Court Justices: Neil Gorsuch, the brotastic Bret Kavanaugh, and the Notorious ACB. Once Ruth Bader Ginsberg's brain caught up with the rest of her body that had been dead for a few years, the balance of power had changed. For decades, leftists had been relying on the SCOTUS to back up their anti-constitutional, soggy dreams by appointing justices who ignored the rule of law. The Constitution now has a 6-3 majority depending on John Roberts' mood. Liberals lost. So, like most sore losers, they want to change the rules and pack the courts.
Biden did what most testicle-challenged politicians do. He punted to a commission to make his decision for him. Now leftists have someone else to mean-girl other than Krysten Sinema. The commission thinks it's a bad idea:
"The risks of Court expansion are considerable, including that it could undermine the very goal of some of its proponents of restoring the Court's legitimacy... the reform--at least if it were done in the near term and all at once--would be perceived by many as a partisan maneuver."
Social media influencer Rep. AOC is doing a TikTok somewhere saying, "Yeah, like, that's like, the whole point" while flailing her around.
"Court expansion would be a dangerous power grab by one political party--one that would render the decisions of the resulting (larger) Supreme Court of questionable legitimacy to at least some members of the public."
We go now to every liberal activist in unison: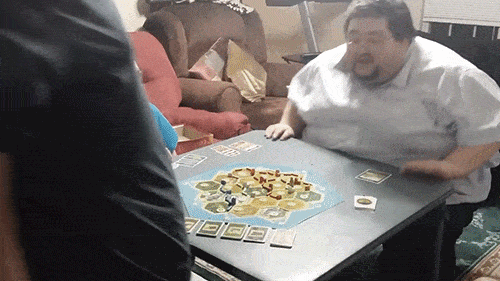 Sart popping some popcorn, and pour yourself a drink. If I were to guess, Joe Biden will be on camera at some point today trying to explain this away. If it happens, it will be entertaining AF.
Get your content free from Big Tech's filter. Bookmark this website and sign up for our newsletter!