Biden Claims Chris Dodd Wouldn't 'Disrespect a Waitress,' Forgets Dodd's 'Waitress Sandwich' with Ted Kennedy
October 16, 2021
Joe Biden has an interesting way with words. Or, rather, he does with the words he remembers. Our pudding-headed president was in Connecticut droning on about something. He signaled out his good friend, former senator Chris Dodd. Biden judges a man by how they "treat the waitress" and used those standards to praise the man Dodd is. Interesting, because Chris Dodd is most famous for the way he treated a waitress in a rapey way with celebrated Democrat scumbag Ted Kennedy.
WATCH: Joe Biden says his friend Chris Dodd is not someone who "would disrespect a waitress."

In 1985, Dodd sexually assaulted a waitress, according to multiple restaurant workers present. pic.twitter.com/z5FFCSDsBx
— RNC Research (@RNCResearch) October 15, 2021
Here's how a Connecticut newspaper described the alleged sandwich in 2017, saying that two senators sexually assaulting a waitress (allegedly) would be costly "today." In 1985, it was just Democrat senators being Democrat senators.
"When the meal was coming to an end, the two women accompanying the senators repaired to the ladies' room. A waitress, Carla Gaviglio, was summoned to the private dining room by two members of the world's most deliberative body."
Dodd and Kennedy were out with either dates or side chicks. The incident happened while those dates or side chicks (most likely side chicks) left for five minutes.
"In a lightning strike, Kennedy allegedly picked up Gaviglio and threw her on the table, knocking plates and other items to the floor. He reportedly lifted her up again and put her on top of Dodd, who was seated in a chair. Kennedy then engaged in an attack that continued until another employee entered the room and joined Gaviglio in screaming, causing others to enter the room."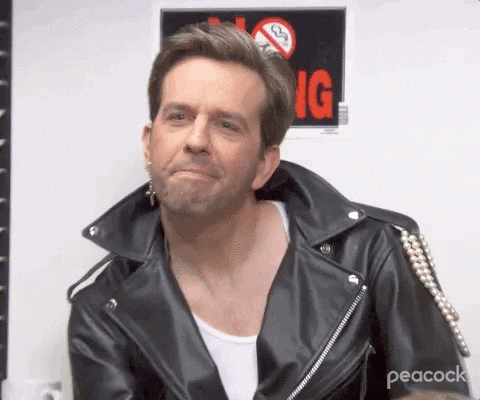 Kennedy and Dodd, both Democrats, continued to serve in the Senate for the next two decades. Also, just as a side note, Dodd has been retired for over ten years and is two years younger than Joe Biden, the man who currently has the nuclear codes.
I'm not saying Biden remembered about the waitress sandwich when he made the analogy. That would require Biden to have a functioning brain and a coherent train of thought. I'm just wondering about the ride back to the White House when aides informed the president of the criticism.
"What? Why are people upset I said ol' Doddy has a way with waitr--...oh, that's right. He almost raped the one that people know about."
Unavailable for comment is Tara Reede. Because, well, you know.
Get your content free from Big Tech's filter. Bookmark this website and sign up for our newsletter!