Each day we overwhelm your brains with the content you've come to love from the Louder with Crowder Dot Com website.
But Facebook is...you know, Facebook. Their algorithm hides our ranting and raving as best it can. The best way to stick it to Zuckerface?
Sign up for the LWC News Blast! Get your favorite right-wing commentary delivered directly to your inbox!
Politics
Senator Cornyn Asks to See Amy Coney Barrett's Notes. She Holds Up a Blank Notebook!
October 13, 2020
Inject this into my veins. Bake this into brownies and binge eat. Distill it and pour into a shot glass. During the Supreme Court confirmation hearings of Judge Amy Coney Barrett, Senator Cornyn said those questioning her referenced notes, gesticulating to his bevy of papers. So he asked to see hers. That's when she dropped the shades and held up a BLANK NOTEBOOK. You gotta see this. I don't care if the moment is 20 seconds. Like fireworks, not everything that's to be enjoyed needs to be a Netflix series.
Sen. Cornyn just asked Amy Coney Barrett to hold up her notes she brought with her. She held up a blank piece of p… https://t.co/CbpSv0h0Ov

— Caleb Hull (@Caleb Hull) 1602601049.0
Over on our messaging platform, the guys and I were getting a bit excited and let the memes flow through us. Smooth Manny even took it upon himself to #thuglife it up in this joint.
You're welcome, fam:
JUDGE AMY CONEY BARRETT! #thuglife https://t.co/CqdGKflRKN

— Steven Crowder (@Steven Crowder) 1602602466.0
Reg the Bandit also shared this: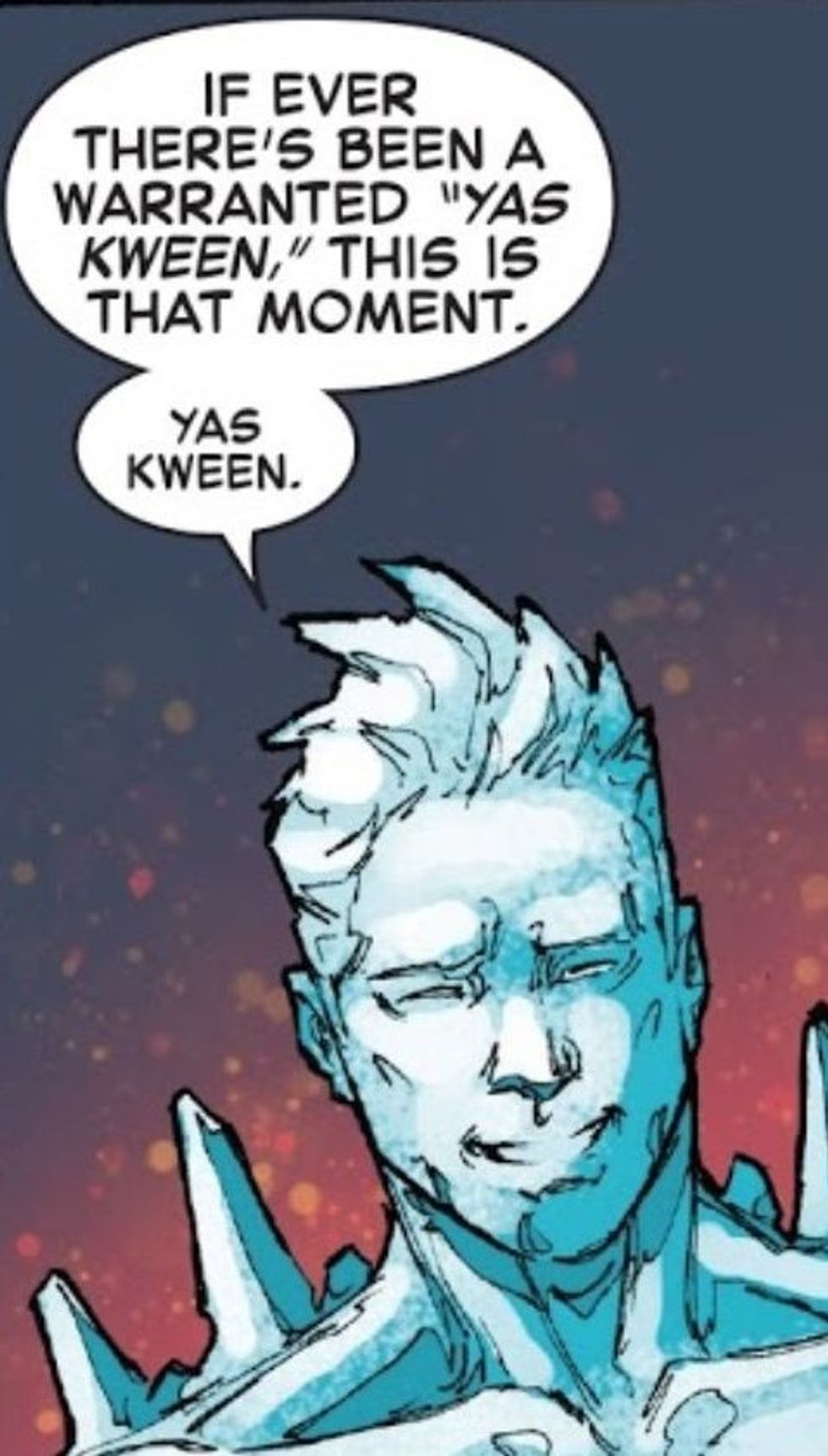 Needless to say, we're all a little excited for Amy Coney Barrett, who is likely smarter than every single person in that senate confirmation hearing. Whether or not they've figured that out yet, let's hope they don't. Few things are more enjoyable to me than a smart conservative lady mentally outrunning crotchety old Democrats whose preferred gender pronouns are he/him.
God I hope there's more sick burns coming from Judge Barrett today. It would be appropriate considering stores are already rolling out the Christmas stuff. Why not celebrate a little earlier with a massive present?
Confirm Amy Coney Barrett | Change My Mindyoutu.be
Need a quick laugh? Check out and subscribe to our CrowderBits YouTube channel for Louder with Crowder skits, opens, and parody videos!