Each day we overwhelm your brains with the content you've come to love from the Louder with Crowder Dot Com website.
But Facebook is...you know, Facebook. Their algorithm hides our ranting and raving as best it can. The best way to stick it to Zuckerface?
Sign up for the LWC News Blast! Get your favorite right-wing commentary delivered directly to your inbox!
joe biden
Controversial Billboard Shows Joe Biden and Kamala Harris as Actual Piles of Poop
May 08, 2021
When discussing the Joe Biden administration, any number of synonyms for fecal matter comes to mind. Biden's border crisis has turned into a steaming dookie. Our president looks like a turd as he fumbles with his mask or attempts to speak in public. He constantly proves he doesn't know crap about guns. Just yesterday, we saw how his "stimulus" has dropped a giant deuce on the jobs market. All with Kamala Harris by his side as his number two. A group of Maryland "deplorables" has taken the sh!tty job Biden and Harris are doing literally with a billboard that is causing quite a brouhaha.
I'm just happy anytime I have an excuse to use the word "poop" in a headline. This was originally reported by Fox 13 News.
Here's the image again: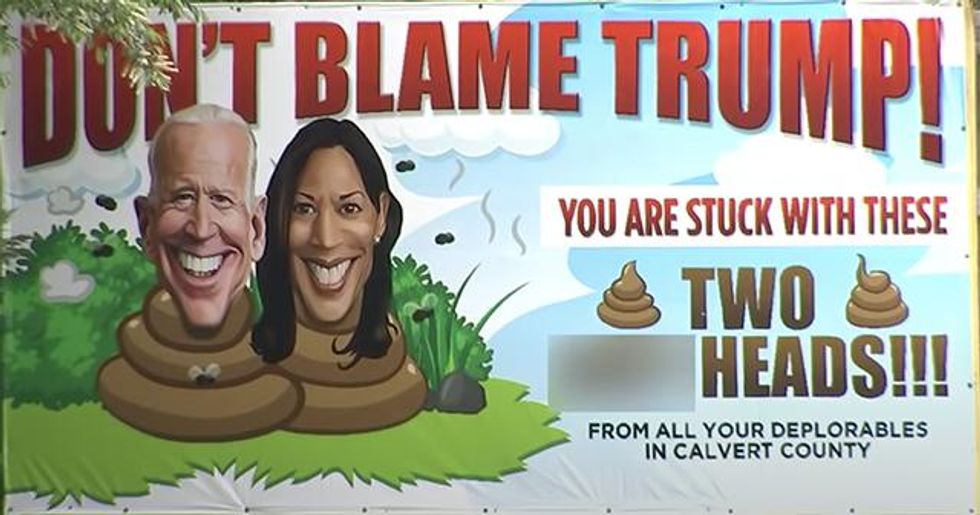 My favorite part of the story is how the billboard is protected by the Supreme Court. There's even a specific 2015 decision cited that sets precedence.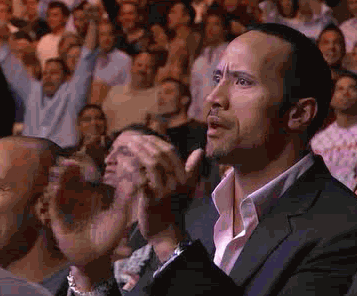 Not everyone in Calvert County is happy with the billboard. The local Democrat chair is pulling a Helen Lovejoy screaming, "Please think of the children." People devoid of a funnybone are concerned that when school buses drive by, kids will be exposed to such vulgarity. Apparently, that's considered "inappropriate" or some nonsense. I'm a reasonable person. I'm sure the Calvert County Chapter of Deplorables are reasonable people. There is a clear compromise in the name of finding common ground.
Change the sign so that it calls Biden and Harris "doody" heads. The kids will love that.
Looking for a fashionable way to support Louder with Crowder? Get your swag at Crowdershop today!
Donald Trump Jr: How The CORRUPT Media IGNORED Hunter Biden | Louder With Crowderyoutu.be