Each day we overwhelm your brains with the content you've come to love from the Louder with Crowder Dot Com website.
But Facebook is...you know, Facebook. Their algorithm hides our ranting and raving as best it can. The best way to stick it to Zuckerface?
Sign up for the LWC News Blast! Get your favorite right-wing commentary delivered directly to your inbox!
Comedy
Viral Video Ridicules Kamala Harris' Disastrous Trip to Central America
June 10, 2021
After avoiding the border crisis like she avoids Joe Biden when he tells her to pull his finger, Kamala Harris finally visited Central America. It was a disaster. How big a disaster? The White House leaked to the media how "confused" they were by it. It was so bad, I'm actually surprised Kamala stans aren't calling Lester Holt a white supremacist for his slightly challenging interview. Kamala Harris is as cringy at politics as she is at public speaking.
To illustrate just how bad it was, here's a video starting to go viral imagining Harris' reaction as her limos drive past her "adoring" fans. I doubt I'm the only one imagining her cackling like a hyena as she drives past the little people.
Oh look, they made signs! LOLOLOLOLOLOLOL!

"Go away." LOLOLOLOLOLOLOL!

Should have brought them some cookies. LOLOLOLOLOLOLOL!

Should have gone to Europe instead. LOLOLOLOLOLOLOL!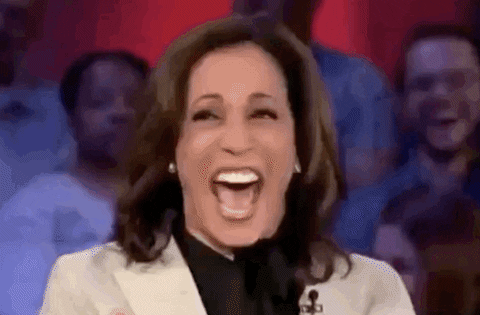 Kamala sure does love herself some cookies.
The biggest problem with the trip is that Kamala Harris was unable to find common ground over what exactly the root cause of our current border crisis is. The people who run Biden want to blame everything from climate change to corruption on Donald Trump. The president of Guatemala, one of the countries where people are illegally immigrating from? He says it's Joe Biden's border policies. The truth must be somewhere in the middle.
SPOILER: It's Joe Biden's border policies.
Looking for a fashionable way to support Louder with Crowder? Get your swag at Crowdershop today!
Open-Borders-Kamala Tells Latinos NOT TO COME!? | Louder With Crowderyoutu.be