Each day we overwhelm your brains with the content you've come to love from the Louder with Crowder Dot Com website.
But Facebook is...you know, Facebook. Their algorithm hides our ranting and raving as best it can. The best way to stick it to Zuckerface?
Sign up for the LWC News Blast! Get your favorite right-wing commentary delivered directly to your inbox!
ron desantis
'They can't even keep the power on': Ron DeSantis levels Gavin Newsom simply by pointing out the obvious
September 08, 2022
I understand Democrats aren't the brightest crayons in the box, which is somewhat ironic because they are obsessed with rainbow-colored everything. But even taking for granted they are by and large incorrigible dolts, I still don't quite understand why Gavin Newsom, the terrible failure of a Governor in the failed state of California, would attempt to take a swing at America's Governor Ron DeSantis and the successful, flourishing state of Florida.
And great minds must think alike because Governor Ron DeSantis doesn't quite understand it, either.
"I hear a lot of people chirping about Florida from California..."
"They're so worried about Florida; they can't even keep the power on in California! I mean, are you kidding me?"
Nope. They seriously cannot keep the power on in California.
"Someone told me that they will be able, once all the people that want to move to Florida, move out of there, then maybe they'll have adequate power."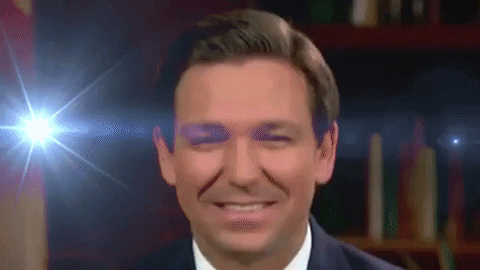 DeSantis must be talking about people like Newsom's own in-laws who recently fled the communist People's Republic of California for the free state of Florida.
The fact is that Newsom and the Democratic Party are terrible, and they've destroyed California bit by bit through awful policies, moronic spending, and vapid virtue-signaling. Ron DeSantis and the Republican Party, on the other hand, have served the people of Florida quite well, and everyone with a brain understands this. Newsom doesn't have much of a brain, though, and neither do the leftist detractors who seem to find attacking DeSantis only to get dunked on later to be fun and or productive for their side.
As I said, Democrats aren't very bright.
The Louder with Crowder Dot Com Website is on Instagram now!Follow us at @lwcnewswire and tell a friend!
BASED DeSantis vs. The FAKE News! | Louder With Crowderwww.youtube.com