Each day we overwhelm your brains with the content you've come to love from the Louder with Crowder Dot Com website.
But Facebook is...you know, Facebook. Their algorithm hides our ranting and raving as best it can. The best way to stick it to Zuckerface?
Sign up for the LWC News Blast! Get your favorite right-wing commentary delivered directly to your inbox!
Gavin Newsom's in-laws like Ron DeSantis more than him, fled California for Florida with everyone else
September 03, 2022
California governor Gavin Newsom wants you to think he's running for president. As part of the performance art, Newsom declared war against America's governor Ron DeSantis, a man people actually WANT to run for president. It's a time for choosing what kind of a leader you want, and Newsom's in-laws have chosen. They've chosen DeSantis.
The first report was that Newsom's in-laws donated money to the Florida governor and (God willing) future president. You may have heard that story. But now we come to learn that Kenneth and Judith A. Siebel, parents of Newsom's wife Jennifer, were two of the many, many, many people who fled California for a state that was more affordable and believed in freedom during the pandemic. Some Californians crossed the Southern border. Newsom's in-laws chose Florida.
Not only did they choose Florida, but they changed their voter registration. And Kenneth Siebel is a Republican.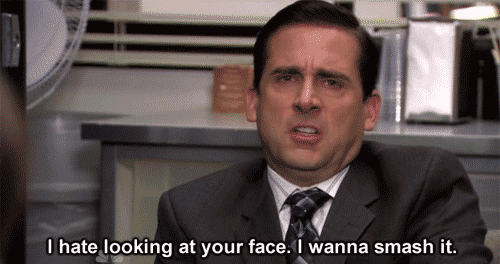 Not unlike his rival in the competition over whose state sucks worse, New York Governor Kathy Hochul, it's not just DeSantis but also the people who move to Florida that they hate. However, in Hochul's case, she told over five million New Yorkers who have a different opinion than her to leave for the Sunshine state.
Newsom launched TV ads in Florida--for his reelection campaign as California governor--where he accused the state of banning books, restricting speech, making it harder to vote, and criminalizing women and doctors. The implication is that the people who live there support those things. Two of those people are his wife's parents.
Gavin wants people to move back to the unaffordable, crime-infested, human feces-lined streets of California. I don't think his in-laws will.
The Louder with Crowder Dot Com Website is on Instagram now!Follow us at @lwcnewswire and tell a friend!
The Lying Media Babies Biden | Louder With Crowderyoutu.be